The Final Call |
Sister Space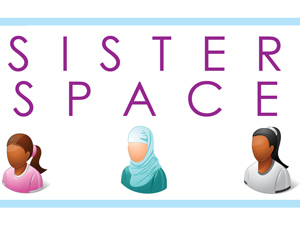 by
Nisa Islam Muhammad
-Staff Writer-
WASHINGTON - Aminah Muhammad known across the Nation of Islam for styling women and men including the Honorable Minister Louis Farrakhan, showcased for debut, her designs during D.C. Fashion Week's... »
FEATURED STORIES
WASHINGTON - Aminah Muhammad known across the Nation of Islam...
UNITED NATIONS (IPS) - Addressing violence against women, in all...
Picture a world of conscious people who greet one another...
How many successful Black women are shown married to decent...
One of my favorite sections of the Holy Qur'an is...
There is no success in building a nation without the...
I began the journey to become a vegetarian about 7...
Sisters of Today and Tomorrow (SOT), hosted its "Mommy, Mentor...
Did you know that the clothes we wear and even...
We're not waiting for Superman to come and save us...
Sometimes, no matter what we do, what we build, how...
As women we often struggle with many insecurities. Having grown...