The Final Call |
Sister Space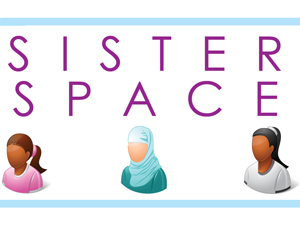 by
Laila Muhammad
It seems as though a lot of our loved ones, friends, and acquaintances have lost their lives in their prime. One day we are sitting around laughing, exchanging hugs, or... »
FEATURED STORIES
A good poem is like a great pair of shoes,...
It seems as though a lot of our loved ones,...
The dictionary defines "Emotion" as "an affective state of consciousness...
Prior to being introduced to the Nation Of Islam, I...
We hold on to bad habits, bad decisions, hurt, pain,...
For Africa to me ... is more than a glamorous...
Wouldn't you like to speak positive things into existence? Ask...
As we are embarking and making our mini-pilgrimage to Detroit,...
A nation, a civilization, is measured by its woman, its...
My mother and I were arguing, and if you're a...
Stockholm Syndrome, or capture-bonding, is defined as "a psychological phenomenon...
Have we become politicians and lobbyists in our relationships, vying...