The Final Call |
Sister Space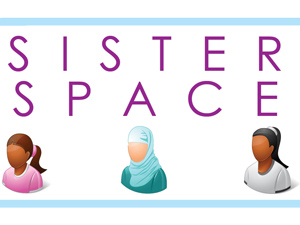 by
Laila Muhammad
As we are embarking and making our mini-pilgrimage to Detroit, we should all be asking ourselves, what is the significance of Detroit to Black people and America?... »
FEATURED STORIES
As we are embarking and making our mini-pilgrimage to Detroit,...
A nation, a civilization, is measured by its woman, its...
My mother and I were arguing, and if you're a...
Stockholm Syndrome, or capture-bonding, is defined as "a psychological phenomenon...
Have we become politicians and lobbyists in our relationships, vying...
The year 2013 was a trying year for a lot...
Well if your family is anything like mine, you fully...
We can't sit in our places of worship week after...
I took a group of teenage girls to see the...
Marriage is such a beautiful union between two people when...
Does the current condition of the Black Family rest solely...
The health of this human body depends on how well...