The Final Call |
Sister Space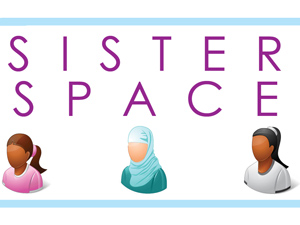 by
Laila Muhammad
How many successful Black women are shown married to decent Black men? And the ones that are married are shown as financially supporting Black men who sit at home, unemployed,... »
FEATURED STORIES
How many successful Black women are shown married to decent...
One of my favorite sections of the Holy Qur'an is...
There is no success in building a nation without the...
I began the journey to become a vegetarian about 7...
Sisters of Today and Tomorrow (SOT), hosted its "Mommy, Mentor...
Did you know that the clothes we wear and even...
We're not waiting for Superman to come and save us...
Sometimes, no matter what we do, what we build, how...
As women we often struggle with many insecurities. Having grown...
When we look in the mirror before presenting ourselves to...
What is meant by the phrase, "your reputation precedes you"?...
How far you go in life depends on your being...