The Final Call |
World News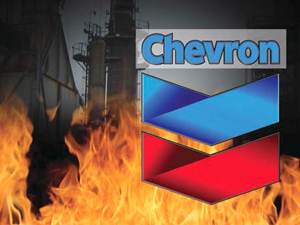 by La Risa Lynch -Contributing Writer-
CHICAGO - Environmental disasters such as the January 2012 Chevron gas tanker explosion six miles off the Nigerian coast have deeper ripple effects than just the release of deadly toxic... »
FEATURED STORIES
On the streets of Port-au-Prince, Wyclef Jean, the popular musician...
(FinalCall.com) - In an historic and important trip to the...
NEW YORK - The Honorable Minister Louis Farrakhan recently condemned the...
Iran's President Ahmadinejad was in the United States for the...
Questions ran rampant across America just a few days after...
Prior to his recent arrest, The Final Call interviewed Dr....
UNITED NATIONS (FinalCall.com) - Charles Taylor, the former president of...
UNITED NATIONS (IPS) - The United States is considering whether to...
On July 15 2009, the Viva Palestina US Convoy crossed into Gaza...
CHICAGO - Environmental disasters such as the January 2012 Chevron...
"A weak African National Congress threatens to strengthen the radical...
WASHINGTON - On Oct. 16, 1993, Alerte Belance was abducted...