The Final Call |
World News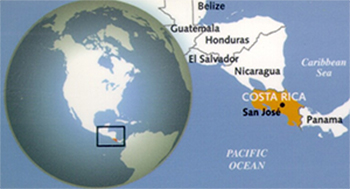 by Diego Arguedas Ortiz
SAN JOSE, (IPS) - After years of violence against two indigenous groups in Costa Rica, the Inter-American Commission on Human Rights (IACHR) demanded that the government adopt measures by May... »
FEATURED STORIES
NEW YORK - The Honorable Minister Louis Farrakhan recently condemned...
On the streets of Port-au-Prince, Wyclef Jean, the popular musician...
(FinalCall.com) - In an historic and important trip to the...
Iran's President Ahmadinejad was in the United States for the...
Questions ran rampant across America just a few days after...
Prior to his recent arrest, The Final Call interviewed Dr....
UNITED NATIONS (FinalCall.com) - Charles Taylor, the former president of...
UNITED NATIONS (IPS) - The United States is considering whether to...
On July 15 2009, the Viva Palestina US Convoy crossed into Gaza...
SAN JOSE, (IPS) - After years of violence against two...
UNITED NATIONS (IPS)—The escalating military conflicts in the Middle East—and...
NEW YORK—Michael Ondaatje, Francine Prose and at least four other...