The Final Call |
Business & Money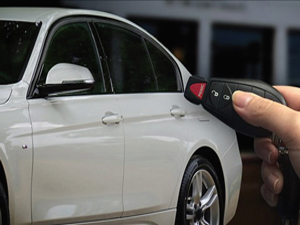 by
Nisa Islam Muhammad
-Staff Writer-
For two years Jason saved and worked on raising his credit score to buy the car of his dreams. He wanted a luxury sports car. He had a good job,... »
FEATURED STORIES
Black people pooling economic resources is not an unrealistic fantasy...
George Fraser may not be among the most well known...
For two years Jason saved and worked on raising his...
America's richest one percent own a whopping 40 percent of...
Contrary to the widespread beliefs that Blacks have "made it"...
An ever-accelerating racial wealth gap has Black families on track...
(GIN)—Airline industry and ministry officials attending Aviation Festival Africa and...
Sheronna Ragin-Winters knows first hand what researchers found during a...
It is the number one reason that Black-owned businesses fail:...
As the holiday season moves into full swing, the #BuyBlack...
Victims of the Wells Fargo banking scandal will get justice...
ATLANTA—The Atlanta Local Organizing Committee (LOC) and 10,000 Fearless Men...