The Final Call |
Business & Money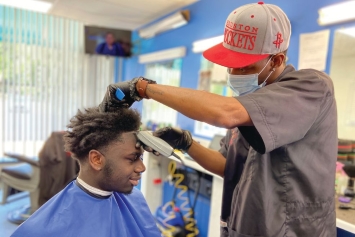 by
Barrington M. Salmon
-Contributing Writer-
When congressional leaders of both political parties agreed to a $2 trillion economic stimulus package—the Coronavirus Aid, Relief, and Economic Security (CARES) Act—Teri Williams had no expectations that Black businesses... »
FEATURED STORIES
Black people pooling economic resources is not an unrealistic fantasy...
George Fraser may not be among the most well known...
WASHINGTON (IPS/GIN)—China, India, Russia and other developing countries will propel...
WASHINGTON (IPS/GIN)—The World Bank's in-house watchdog has decried the bank's...
When congressional leaders of both political parties agreed to a...
A $349 billion program created to assist America's small businesses...
Much deserved attention has been focused on the performance breakdowns...
The global pandemic that is sweeping the United States and...
The United States of America adopted a sweeping $2.2 trillion...
There is a significant gap between renters' wages and the...
And the beat goes on. A new study released by...
The U.S. economic expansion has enriched the top one percent...