The Final Call |
Business & Money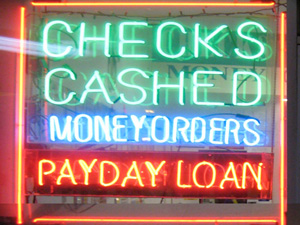 by
Nisa Islam Muhammad
-Staff Writer-
Several national consumer and civil rights groups joined the growing voices of dissent against the Consumer Financial Protection Bureau's proposed delay of a 2017 rule the agency had issued to... »
FEATURED STORIES
Black people pooling economic resources is not an unrealistic fantasy...
George Fraser may not be among the most well known...
Several national consumer and civil rights groups joined the growing...
Big banks are leaving poor neighborhoods for more affluent ones,...
The Consumer Financial Protection Bureau's (CFPB) recent proposal to rewrite...
WASHINGTON—Anita Miller used to drive by the payday loan stores...
WASHINGTON—Each year, the federal government gives more than $122 billion...
Voters in Arkansas and Missouri crossed party lines to say...
The inaugural We Buy Black Convention will be like no...
The grand opening will highlight three days of sales, featured...
Artiium Arbyummi was dissatisfied with the direction his life was...
WASHINGTON—U.S. Senators Cory Booker (D-NJ) and Sherrod Brown (D-OH) recently...