The Final Call |
Business & Money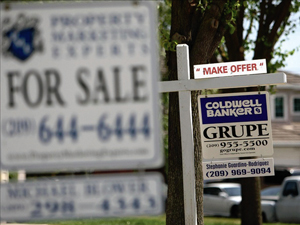 by
Nisa Islam Muhammad
-Staff Writer-
WASHINGTON - While many around the country are recovering from the housing crisis that had tens of millions facing foreclosure, Blacks and Latinos, are not seeing the same progress.... »
FEATURED STORIES
Black people pooling economic resources is not an unrealistic fantasy...
George Fraser may not be among the most well known...
WASHINGTON - While many around the country are recovering from...
While the overall economic picture generated optimism for some last...
It began in early 2012, when lawyers from the Jones...
WASHINGTON - The banking industry seems to bring out dishonesty...
Over the past few decades Black people have been led...
Here's an intriguing concept: Arrest the Black dollar. Say what,...
Remember the Jena Six? Some 15,000 to 20,000 protesters went...
In just a few days, the debt trap at the...
Lower wage jobs are gaining in the employment market while...
The wealth gap in the U.S. has been widening since...