The Final Call |
Business & Money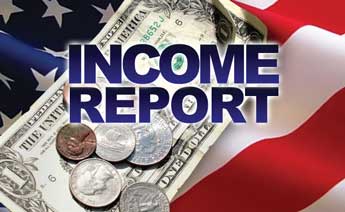 by
RT.com
The wealth gap in the U.S. has been widening since the Great Recession despite the 2008 financial crisis destroying billions of dollars in wealth. The recovery saw the richest restore... »
FEATURED STORIES
Black people pooling economic resources is not an unrealistic fantasy...
George Fraser may not be among the most well known...
The wealth gap in the U.S. has been widening since...
NEW YORK - Six years after the financial crisis, Wall...
Imagine the U.S. dollar being worthless. Picture millionaires and billionaires...
According to the Reverse Mortgage Daily, the new housing reform...
Activists in Chicago are using the power of the 1977...
The gap between the wealthy and the poor is most...
A controversial trade deal being touted by the White House...
WASHINGTON - When the Simpsons went to buy a new...
WASHINGTON - Seventy-five economists, including seven Nobel Prize laureates, recently...
A small, elite group of U.S. citizens has already met...