The Final Call |
Technology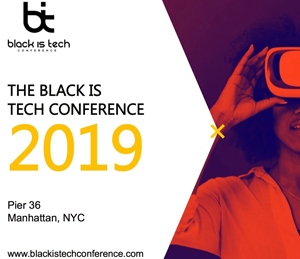 by Michael Z. Muhammad, Contributing Writer
NEW YORK - The ambiance is very hip. The hall is set up club style with cocktail tables and bar stools. Laptop computers, cell phones, and tablets are in abundance.... »
FEATURED STORIES
A disturbing report published on CNET, new documents obtained by...
The FBI had to rewrite the book on its domestic...
NEW YORK - The ambiance is very hip. The hall...
NEW YORK - Talk about Black Tech royalty. The recently...
Teenagers and their technology are inseparable, but a new poll...
Are you looking for Blackowned businesses to buy from in...
JOHANNESBURG - A solar backpack that powers a lamp at...
Over the weekend, the Obama administration issued a potentially game-changing...
WASHINGTON - Internet activists declared victory over the nation's big...
Despite warnings that doing so "could lead to increased violence"...
Technology companies are privy to our most sensitive information: our...
WASHINGTON - Young, college-educated and higher-income Blacks are just as...