The Final Call |
National News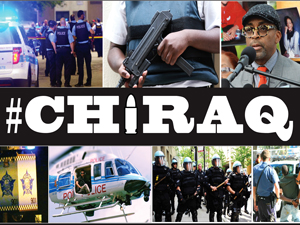 by
Ashahed M. Muhammad
-Assistant Editor-
Controversy over movie about Chicago violence again raises questions about images, exploitation and how to make suffering and loss of life more than entertainment and tales of urban woe. On... »
FEATURED STORIES
Police killings and abuses, discrimination and racism highlighted during United...
Baltimore state's attorney files unprecedented indictment against 6 police officers...
Thousands of women hear powerful message from Min. Farrakhan on...
Kill the Messenger movie rekindles interest and outrage over Central...
What Hollywood got right and wrong about the civil rights...
CHICAGO (Mosque Maryam) - Speaking from the Nation of Islam's...
Conflict, clashes and war are spread across the globe with...
As police violence worsens and anger mounts in the streets,...
NEW YORK (FinalCall.com) - Whether it was standing out in...
Boycott of Black Friday and holiday spending-kicked off by protesters...
FERGUSON, Mo. - On the 108th day after the 18-year-old's...
The final two years of President Barack Obama's term in...