The Final Call |
National News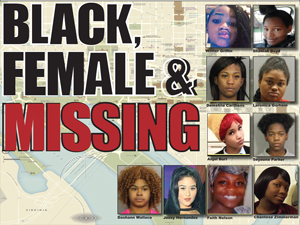 by
Barrington M. Salmon
-Contributing Writer-
WASHINGTON—For years, activists like Natalie and Derrica Wilson, Tina Frundt, Henderson Long and other concerned D.C. residents labored with little recognition or notice trying to bring attention to the hidden... »
FEATURED STORIES
America suffers as divine chastisement grips country: Severe, costly, unusual...
CHICAGO — In the Black community, where the majority of...
CHICAGO—Nation of Islam Minister Louis Farrakhan recently delivered an address...
Whether it's a large city like Chicago, or a small...
Nation of Islam minister delivers a sure, spirited, bold message...
DETROIT—Donald J. Trump was elevated to the presidency by God's...
Saviours' Day 2017, the Crowning Event of Black History Month...
WASHINGTON—Donald J. Trump is President of the United States. And,...
WASHINGTON — Although human trafficking generally operates out of the...
CHICAGO—Barack Obama's term as the 45th president of the United...
CHICAGO—While the year 2016 brought pain, suffering and struggle to...
CHICAGO—Each year has its own unique footprint that leaves an...