The Final Call |
National News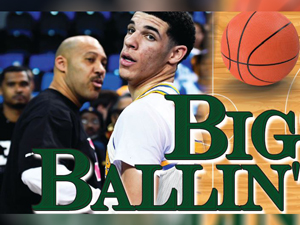 by
Bryan Crawford
-Contributing Writer-
LaVar Ball is shaking up professional basketball with his outspokenness and plans for his sons, which include likely high NBA draft pick Lonzo and two other budding stars. But how... »
FEATURED STORIES
Nation of Islam Minister warns of troubled times and explains...
The death of Terrill Thomas in a Milwaukee Jail was...
The police killing of a Texas teenager incited outrage amid...
CHICAGO — Every day Black communities are inundated with violence....
Ugly encounters between Blacks and police officers seem to be...
DALLAS — The raw racial wounds that go to America's...
CHICAGO—Nation of Islam Minister Louis Farrakhan recently delivered an address...
The suffering of a poor, majority Black city is far...
WASHINGTON—For years, activists like Natalie and Derrica Wilson, Tina Frundt,...
America suffers as divine chastisement grips country: Severe, costly, unusual...
CHICAGO — In the Black community, where the majority of...
Whether it's a large city like Chicago, or a small...