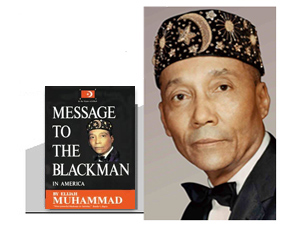 by The Most Honorable Elijah Muhammad
So you say that we cannot unite and produce our own necessities? We are 22 million or more people de-pending on the White American citizens to produce food, clothes, shelter,... »
FEATURED STORIES
So you say that we cannot unite and produce our...
The roots of his success, since he arose to rebuild...
According to the 97th Surah entitled, Al-Qadr: The Majesty, it...
Certainly God is often superficially mentioned in relation to the...
Prior to the departure of the Honorable Elijah Muhammad on...
According to the word of Allah (God) and the history...
This is why in the Bible, Paul said, "We war...
One may ask, why am I sharing so much of...
Love yourself and your kind. Let us refrain from doing...
The Honorable Minister Louis Farrakhan has made it clear, time...
It is knowledge of self that the so-called Negroes lack,...
We are being forced today as the King and the...