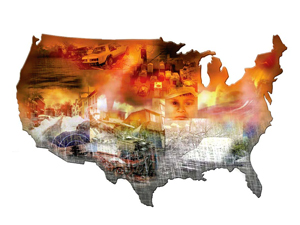 by The Most Honorable Elijah Muhammad
All around the Southern Border of America, storms are raging. There are tornadoes and heavy rains and more storms are on the way—one right after another. And in the North... »
FEATURED STORIES
All the cells of our body resonate with the intelligent...
All around the Southern Border of America, storms are raging....
It is written that one day an event, or a...
Black Economy is one of the first steps that is...
In The New American Oxford dictionary we can read the...
Traveling opens the mind to new thoughts and new ideas...
This lack of love for self and kind keeps us...
That area of knowledge is described in the Bible and...
The Nao Festival exposed the spirit of conquest ushered in...
Is it really true that the Bible and Holy Qur'an...
I wondered in my research if there existed a specific...
You can never boast of being equal while still a...