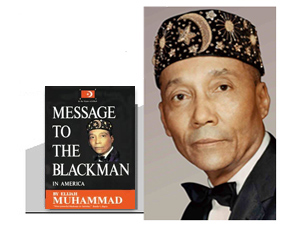 by The Most Honorable Elijah Muhammad
Who is like unto the beast? Who is able to make war with him?" (Rev. 13:4). This beast that is spoken of in the prophecy of the first book of... »
FEATURED STORIES
"(If Moses' rod and book were given as a guide...
Who is like unto the beast? Who is able to...
It was shortly after the very significant speech that Minister...
Today is the day in which the God of Justice...
Tares, or darnel, as the more modern word for the...
Now the rise of America's once slave into the knowledge...
All around the Southern Border of America, storms are raging....
Classism, racism and sexism are used to keep the people...
The message I bring is not for the cowards. Those...
It is our economic ventures; it is the cash flow...
Minister Farrakhan is just about the most sought after Black...
We come from the Divine and we return to the...