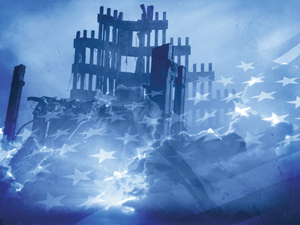 by the Most Honorable Elijah Muhammad
The destruction and fall of the world that we have known is now, without a doubt, in process. When we refer to the world, we are referring to the world... »
FEATURED STORIES
What is involved in Allah's preparation of a human being...
The destruction and fall of the world that we have...
The brain is the mechanical circuitry of all bodily functions,...
Whether or not one became a follower of his, and...
It was during my senior year of high school at...
In the English language, according to Webster's Dictionary, the word...
If Paul was referring to Jesus as being born out...
It was a challenging experience to travel from Mexico to...
To be plagued with too much rain will destroy property...
"How will the quality of my love be measured? Jesus...
While in Bimini visiting the Museum, several outstanding individuals who...
The White slave master brought our fathers here to do...