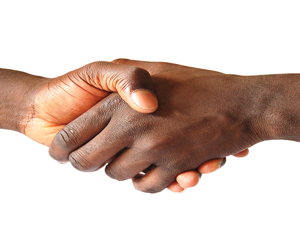 by The Most Honorable Elijah Muhammad
It is an act of intelligence and love for us to accept our own. One will say, "What is our own?" No. 1, our own people—our own earth, God and... »
FEATURED STORIES
If ones finds it hard to believe the word of...
As I begin writing this current series of articles on...
It is an act of intelligence and love for us...
In a little magazine of some of his articles that...
Having returned once again to Los Angeles, Calif. to prepare...
So you say that we cannot unite and produce our...
It is astounding to observe the magnitude and severity of...
The word "experience" is being used to describe the impact...
Islam, if carried into practice by you and me, will...
One day in 1955, in what was then called Temple...
The Nation of Islam in America came to birth under...
The so-called American Negroes actually believe that they have the...