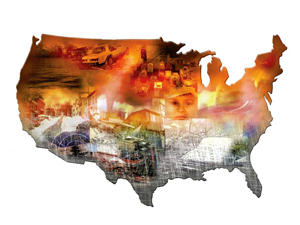 by the Most Honorable Elijah Muhammad
The strongest and most powerful weapon the arch-deceivers have at their disposal is to deceive the world of righteousness (the Nation of Islam). They do not stop at the common,... »
FEATURED STORIES
This world is falling so fast and the next is...
Our atmosphere is being bombarded more and more with changes...
The strongest and most powerful weapon the arch-deceivers have at...
The religious system of the lands where the kings were...
The brain is a mathematically precise instrument that records all...
Hiding the truth is a very serious thing to do....
An unhealthy view of women is at the root of...
The Holy Qur'an was written by the Creator and Sustainer...
We live in a government that has always yielded and...
The false show of a glorious future that the wicked...
You might be surprised to learn of the rapid degree...
The mothers all over the world are saying we're not...