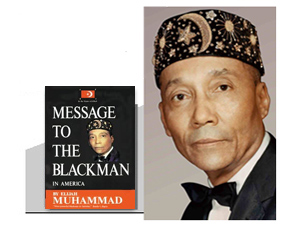 by the Most Honorable Elijah Muhammad
The non-Muslim world cannot win in a war against Allah, the Great Mahdi, with outer space weapons or inner space weapons. It does not matter, for He has power over... »
FEATURED STORIES
The non-Muslim world cannot win in a war against Allah,...
The Bible teaches that God gave the rod—the same rod—to...
Beginning with the Book of Genesis of the Bible, the...
The so-called American Negroes actually believe that they have the...
The Most Honorable Elijah Muhammad speaking of these terrible times...
The word "prophecy" means much more than "prediction." If you...
The word context means: "the circumstances that form the setting...
"Allah takes (men's) souls at the time of their death,...
Let us examine our thoughts to see what we are...
I understood that security was in my mom, but from...
The destruction and fall of the world that we have...
When I was registered in the Nation of Islam in...