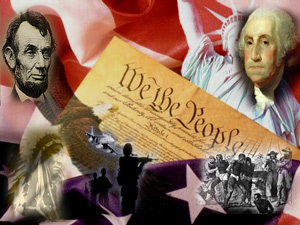 by the Most Honorable Elijah Muhammad
America was founded and built with blood and established by iniquity. She killed the aboriginal inhabitants (Indians) to establish herself as an independent people at the great loss of lives... »
FEATURED STORIES
I always desired to feed the Muslim community. They were...
America was founded and built with blood and established by...
The Honorable Elijah Muhammad did not just accidentally or casually...
There is no doubt in anyone's mind today that the...
Whose independence? Since 1776 you, Black man, have been worshipping...
So you say that we cannot unite and produce our...
The roots of his success, since he arose to rebuild...
According to the 97th Surah entitled, Al-Qadr: The Majesty, it...
Certainly God is often superficially mentioned in relation to the...
Prior to the departure of the Honorable Elijah Muhammad on...
According to the word of Allah (God) and the history...
This is why in the Bible, Paul said, "We war...