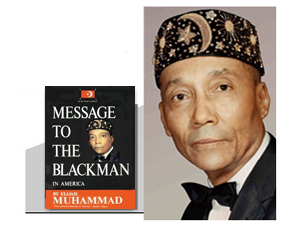 by the Most Honorable Elijah Muhammad
This is the question asked most frequently by both the Whites and the Blacks. The answers to this question I shall state as simply as possible.... »
FEATURED STORIES
This is the question asked most frequently by both the...
What caused the Honorable Elijah Muhammad to see and recognize...
The Honorable Elijah Muhammad first saw the Honorable Minister Louis...
The so-called Negro, who tries to please his master, displeases...
The word obligation means an act or course of action...
White America has more hatred for the Black once-slaves in...
While America is waging a war of intimidation and violence...
One of the hardest things for a student to take...
Never since the creation of Adam and Eve have there...
In our last edition of The Final Call newspaper—which is...
We are living in the time when dissatisfaction is 100...
Does my previous article involve the process of fulfillment? And...