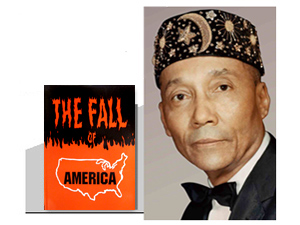 by The Most Honorable Elijah Muhammad
In the English language, according to Webster's Dictionary, the word calamity means, "a state of deep distress or misery caused by major misfortune or loss, or a great event marked... »
FEATURED STORIES
The fact that Paul reached far more people than Jesus,...
In the English language, according to Webster's Dictionary, the word...
Those critics of the Honorable Minister Louis Farrakhan, who are...
May Almighty God, Allah, cause our Divine Light to shine...
A mirror is used to reflect objects to our view....
According to radio and television; and according to individual conversation;...
As I came to understand the words of the Honorable...
Let us take Snow White and the Seven Dwarfs and...
Men everywhere are seeking unity among themselves. Every race of...
The Bible refers to the HYPOCRITES as being 'spots at...
Prior to the departure of the Messiah, I had thought...
Since our being brought in chains to the shores of...