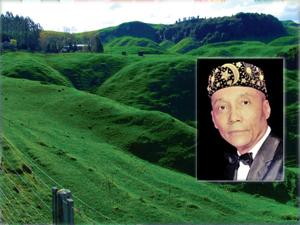 by The Most Honorable Elijah Muhammad
In order to build a nation you must first have some land. From our first generation of slaves to the present generation of our people, we have been unable to... »
FEATURED STORIES
What we bring to whatever we look at is what...
The Honorable Minister Farrakhan's current 52-week lecture series on, "The...
In order to build a nation you must first have...
All of us come from the same source of beauty,...
Sometimes you try one piece of metal and it doesn't...
I compare the fall of America with the fall of...
Now, where envy is there is the absence of generosity,...
I must interject the following commentary on the two striking...
According to the changes of civilization by Allah and His...
Can the Congress of America, her president, her powerful international...
America and her people have been here, according to history,...
In 1984, following the presentation of a multimedia musical production...