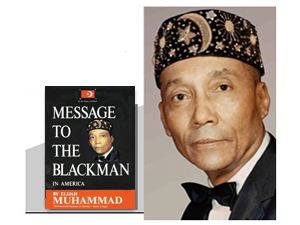 by the Most Honorable Elijah Muhammad
The answer to the above question is YES! We do not have to be equal in knowledge with every nation to be successful in operating our own government. Were those... »
FEATURED STORIES
If one examines the powerful arguments for God's existence given...
The answer to the above question is YES! We do...
The Honorable Elijah Muhammad and his teachings correspond to and...
We cannot be successful in the house of our enemies;...
Within one day of my arrival back to the United...
"The original scripture called 'The Torah' revealed to Musa (Moses)—was...
It is astounding to observe the magnitude and severity of...
Hiding the truth is a very serious thing to do....
"(If Moses' rod and book were given as a guide...
Who is like unto the beast? Who is able to...
It was shortly after the very significant speech that Minister...
Today is the day in which the God of Justice...