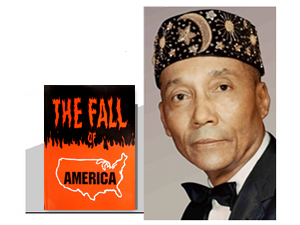 by The Most Honorable Elijah Muhammad
We, the Black lost-found of our people here in America live under the shadow of death by way of cowardly enemies. Every one of us—the cowardly enemies seek our deaths,... »
FEATURED STORIES
We, the Black lost-found of our people here in America...
Moses' grave has not been found nor has Moses been...
The present world (White people) have had their time and...
Many people think Jesus was raised from the dead. They...
Those who study The Final Call newspaper, if you study...
With the right understanding and with business unity we can...
In 1977 the Honorable Minister Louis Farrakhan determined that he...
Today is the day in which the God of Justice...
In a little mountain village, in the country of Mexico,...
We have no objection to that person who makes up...
I always desired to feed the Muslim community. They were...
The government only wants to pacify her once slaves with...