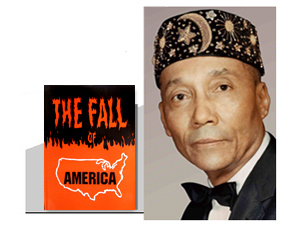 by The Most Honorable Elijah Muhammad
We do not hope for peace as long as we add to the war that which serves as fuel to a fire. The fire cannot go out as long as... »
FEATURED STORIES
In the Bible, Isaiah 28:21 we can read: "… He...
We do not hope for peace as long as we...
The whole human biological structure can be viewed as an...
As I continue this subject on Time Travel and Telepathy,...
The greater the good one seeks to do the greater...
The destruction and fall of the world that we have...
The poor slave. After his masters let him go free,...
I had a powerful experience that I put in the...
The days of trouble have now come to us from...
We must not be afraid. We must work cheerfully and...
According to the histories of the prophets of the past,...
How important is the value of communication, especially in referring...