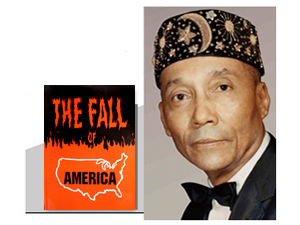 by the Most Honorable Elijah Muhammad
The die is set, with a foolish people, who like, in the time of Noah, could not see the sign of the rain, bringing on the Flood even after the... »
FEATURED STORIES
The die is set, with a foolish people, who like,...
Needless to say, any man, who can summon a million...
Look at the drugs on each corner; look at the...
The Honorable Elijah Muhammad prior to his departure warned us...
The so-called American Negroes actually believe that they have the...
The word "Time" tells us that there is a term,...
America and her people have been here, according to history,...
It was during the Easter holiday week, thirty-six years ago,...
America has not only lost and is still losing friendship...
The title of this article reflects that everywhere we go...
The work of the Honorable Elijah Muhammad was destroyed, or...
Many of my people, the so-called Negroes, say we should...