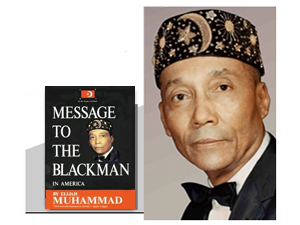 by the Most Honorable Elijah Muhammad
The whole world has been and is looking for the coming of God. Several places in both the Bible and the Holy Qur'an refer to the coming of Allah (God).... »
FEATURED STORIES
The whole world has been and is looking for the...
Without knowing that history you cannot fully see or understand...
The Bible's forbidden tree (Gen. 2:17) was a tree of...
As we landed on the tarmac at the small airport...
When the Honorable Elijah Muhammad met with Master Fard Muhammad,...
Many of the local Bahamians pride themselves as being a...
Allah, Himself, has said that we cannot return to our...
The suffering of my people in trying to force themselves...
According to the scripture, at the time that the prophets...
We have many powerful signs to study in this month...
In several previous articles, we have discussed the origin and...
How many Bibles are there in English in America? I...