The Final Call |
Entertainment News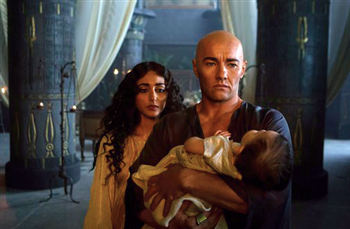 by Sandy Cohen
Associated Press
LOS ANGELES - Put "ancient Egyptian people" into a Google image search, and none of the resulting photos resemble Christian Bale or Joel Edgerton, stars of Ridley Scott's biblical epic... »
FEATURED STORIES
Star power, social responsibility and controversy surfaced again over a...
Minister Louis Farrakhan delivered a major address today on "the...
LOS ANGELES - Put "ancient Egyptian people" into a Google...
WASHINGTON - Everybody knows Bill Cosby's humor, but the comedian...
CHICAGO—Antwone "Twon Gabz" Muhammad premiered Getting Through which is a...
The shooting death of Mike Brown, an unarmed Black teen...
"What is the benefit when children are crying and people...
As Hip Hop continues to raise its voice in the...
In the aftermath of the #Ferguson, MO. police shooting of...
Popular recording artist Jay Electronica hit the stage July 12...
In less than 24 hours Jay Electronica's declaration that he's...
The Saviours' Day 2014 Concert and Comedy Show featured a...