The Final Call |
Entertainment News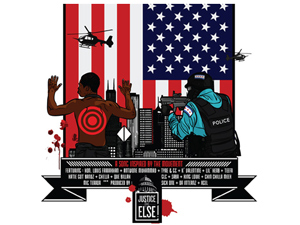 by
Ashahed M. Muhammad
-Assistant Editor-
During national mobilization efforts for "Justice…Or Else!" the Honorable Minister Louis Farrakhan and Nation of Islam placed a priority on identifying and energizing youth leadership with support from members of... »
FEATURED STORIES
Star power, social responsibility and controversy surfaced again over a...
During national mobilization efforts for "Justice…Or Else!" the Honorable Minister...
During this time of great confusion and intense conflict, voices...
A snippet of an interview the Honorable Minister Louis Farrakhan...
The Game: I think that he's one of the last...
The Anti-Defamation League of B'nai B'rith has launched its long-expected...
NEW ORLEANS- On May 27, Muhammad Mosque No. 46 invited...
Jay Z rarely uses social media so when he used...
Although Hip Hop is often criticized for its perceived glorification...
You will often hear it wildly publicized when rappers are...
Lil Herb is known for describing the gritty tales of...
Minister Louis Farrakhan delivered a major address today on "the...