The Final Call |
Entertainment News
Top 10 Politically Conscious Rap Albums of 2017
By Matthew Bruce | Last updated: Feb 1, 2018 - 2:38:05 PM
What's your opinion on this article?
Black music has been a vessel for political consciousness throughout our entire history in this strange land.  From the cries of freedom carried in the field songs of our enslaved forefathers, to jazz, soul, gospel and even the funk, Black music has always expressed not only our thirst for liberation, but also the conditions of our oppression.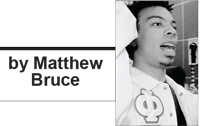 Hip-Hop is the latest incarnation of that tradition. Whether it was Queen Latifah, Public Enemy, Mos Def or KRS-One, the OGs of the Hip-Hop game were sure to establish the genre as one that not only showcases our creativity, but also our keen awareness of social, political, economic, spiritual and personal issues that define our experience as Black people. In 2015, Hip-Hop and the rise of the #BlackLivesMatter movement sparked a new cultural revolution, and while we saw that revolution in full force in 2016 with artists dropping bombshell after bombshell, 2017 was a year in Hip-Hop that was marked by diligence, attention to detail, and a new standard-setting brand of consciousness. Here is a look back at my Top 10 Most Politically Conscious Rap Albums of 2017.
10.  Laila's Wisdom - Rapsody
Laila's Wisdom opens the list because, just as our first understandings of life come from our mothers, Rapsody established herself as the matriarch and life-giver of the Hip-Hop world in 2017.
Laila's Wisdom weaves political understandings of Black life into themes of womanhood, spirituality, life and love in urban America. At the same time Rapsody asserts herself as a versatile and profound lyricist—putting on a consistent show of razor sharp rhymes and references from beginning to end. Laila's Wisdom has a little something for everybody; old and new school sounds and rhyme structures, from the grimy to the melodic, Laila's Wisdom was perhaps the most solid all-around piece of Hip-Hop to come out of  2017.
"Bombs over Baghdad to have a flag to brag 'bout/don't make you a Big Boy, 'cause you have a nice stack
"
9. No Shame - Hopsin
I've never been a fan of Hopsin's repertoire seeing as his vocal style, flow and beat selection have never captured my imagination. But Hopsin's fifth studio album and the first on his new self-owned label "Funk Volume" has given me new interest in one of Hip-Hop's most alternative figures. Hopsin took his storytelling to a new level, constructing for his listeners a sonic novel which takes you on an edge-of-your-seat type of ride, detailing a journey he forgoes after being arrested in Australia, falsely accused of kidnapping his White baby momma. No Shame was every bit the thriller Jordan Peele's "Get Out" movie was, and left us with some intimate glimpses into Hopsin's personal life. "The game is a painful journey/Thank God I never came in early/Had I blown up at 19 or 20?/But damn Hollywood wouldn't wait to jerk me"
8. Issa Album - 21 Savage
You may be thinking, "21 Savage in an article about politically conscious rap music?" While this may be the biggest stretch on the list, I want to give credit to 21 for expanding the limits of his content, examining—at times—themes of the trauma and politics that choke Black men in the ghettos of America, specifically in Atlanta.  Issa Album was 21 Savage's attempt to make music with a diverse array of themes, sounds and bar structures, and surprisingly he, at times, succeeds! Look for 21 Savage to grow (slowly) into a more well rounded rapper in the years to come.
"Anger in my genes, they used to hang us up with rope/Civil Rights came so they flood the hood with coke/Breakin' down our people tryna kill our faith and hope/They killed Martin Luther King and all he did was spoke."
7. State of Mind 2 - Dizzy Wright
Dizzy Wright is a youthful veteran of the rap game, and he proves it with the second installation of his "State of Mind" series. From the afrofuturistic cover art to the jazzy ambience of the album, Dizzy sets an astral backdrop to his mind-expanding topics and rhymes. Dizzy Wright speaks on street and state sanctioned violence, alkaline diets, the laws of attraction, sacred geometry, the Third Eye, Black Liberation movements, life after death, corporate conspiracy, an eroding Hip-Hop culture, the passage of time … it could literally go on forever.  One of my favorite albums of the year, this came as a gift to loyal fans, dropping out of the sky with no announcement or pre-promotion. "Lauryn Hill soul flowin' through my pen/How you gon' win if you ain't right within? (x2)/The Devil is the man who tried to right the sins"
6. The Never Story - J.I.D.
J.I.D.'s debut studio album for J. Cole's Dreamville Records is sure to cement what will be a fruitful career. Patience has proven to be a virtue for the East Atlanta native who's rookie contribution is coming at age 27.  After this performance there should be no doubt that J. Cole has plucked yet another diamond in the rough. The Never Story gives us a deep look into the life of the young man, as any good debut album should, a life dotted by mass incarceration, political corruption, religious doubt as well as the struggle to stay true in an industry marred with sellouts and hypocrites. For lovers of true counter-culture and tongue twisting, mind-bending lyrical ability and crispy beats, this is the album for you. "Even before grades, going to my brother court date/And I asked my momma what he did but they would never tell me/Then I figured he killed a n***a or got caught for some dope he selling"
5. Big Fish Theory - Vince Staples
It seems as if Vince Staples has finally stepped up to the big stage for good. Big Fish Theory was one of the few concept albums of the year, with an overarching theme and storyline throughout. The Long Beach prodigal son, 23 years old, presents us with a clear picture of what it means to be a big fish in the extremely small pond of Black urban life. Vince's ability to balance lyricism with catchy hooks and some of the most unique instrumental production you'll hear in the genre today is both refreshing and remarkable for such a young artist. If he continues to improve on his wordplay and storytelling, the sky could be the limit. "This thing called love real hard for me/This thing called love is a God to me/And we all just God's property/So feel free to fulfill The Prophecy"

4. Everybody - Logic
Speaking of concept albums, Logic delivered what is sure to go down in Hip-Hop history as his first truly classic project.  Following the story of a man who dies and goes to the waiting room, Everybody is narrated by world-renowned Astrophysicist Neil Degrasse Tyson, who plays the voice of  "God" and navigates Logic's philosophy behind the meaning of life. The album masterfully walks us through Logic's battles with his biracial identity, dysfunctional childhood home, struggles with substance abuse, anxiety, depression, and ultimately a breach of faith. At the same time Everybody gives us glimpses into what Logic believes to be humanity's destiny: an eternal unified human fellowship. This is a must-listen for all lovers of good rap music. "Okay now picture little Bobby just a youngin' runnin' round/With his mans, hammer in his hands, feelin' like the man/Run mutha***a run, before the popo get the gun/Put it to your brain like goddamn!"
3. Damn - Kendrick Lamar
Kendrick has racked up plenty of titles; KDot, The Good Kid, King Kendrick, King Kunta, Mr. 1 through 5—and now—Kung Fu Kenny! Living up to his new monicker, Kendrick Lamar puts on a martial arts like Hip-Hop clinic with Damn, kicking dope rhymes and bars consistently throughout while flowing through a variety of sounds and tempos like water. In his most well-rounded album to date, KDot stays conscious as ever, examining the true origins of the Black man as his trials through fear, depression, oppression, lust, doubt and pride beg the question: is it wickedness or weakness? This album is easily the most listenable of the year, with all kinds of pleasing melodies and rhythms. And as for the hypothesis of the project?  Well, you decide. "It's nasty when you set us up then bet us up/You overnight big rifles then tell Fox to be scared of us/Gang members or terrorists, et cetera et cetera/America's reflections of me: that's what a mirror does"
2. 4:44 - Jay Z
As amazing as Kendrick's album was, even he had to pay homage to the OG of the rap game, tweeting, "WOW.  4:44.  MASTER TEACHER" on the night of the album's exclusive Tidal release. I can personally attest that it felt as if Jay Z's soul crawled around the walls of my room as I blasted the opening track "Kill Jay Z" around midnight of the release date. Hov really did deliver us a million dollars worth of game for just $9.99, discussing ego death, adultery, repentance and regret, the politics and economics of Black Power and the need for racial unity. "Uh, we gon' reach a billi first/I told my wife this spiritual s**t really works/Alhumdulillah, I run through 'em all/Hovi's home, all these phonies come to a halt"

1. AmeriKKKan Bada$$ - Joey Bada$$
The Bada$$ of the rap game set out to lead the younger generation, telling us that there truly are three K's and two A's in "AmeriKKKa"; a full house, a loaded hand to be dealt. Joey fully believes himself to be the youth's messiah of both rap and consciousness and sets out to prove his point with a scathingly poetic masterpiece reminiscent of the ascension of Tupac or Nas. Each track tackles social and political issues which capture the conundrum of today's younger generation—so much potential in a world wrought with corruption. With songs like "ROCKABYE BABY" and "TEMPTATION" Joey Bada$$ examines the vices laid at our feet, yet in the rest of the album he spends time educating and reflecting on the entire state of the world we find ourselves growing up in. He comes to a simple conclusion: It is time to rebel, and we always have been. "AmeriKKKan Idol, one hand on the bible, other hand on my rifle/I'm aimin' at my rival, sure to leave him dead on arrival/They say it's all about survival, never lackin' the vitals/I came to kill the game and still gave it revival."
Matthew Bruce is a fourth year student at the University of Iowa studying African-American Studies and Sociology.  He runs his own blog (theeccentricblackboy) is a member of Phi Beta Sigma Fraternity Inc. and an activist at the University of Iowa and the community in Iowa City. Mr. Bruce is currently processing in the Nation of Islam and hopes to become a member of the Fruit of Islam in 2018.