The Final Call |
Sister Space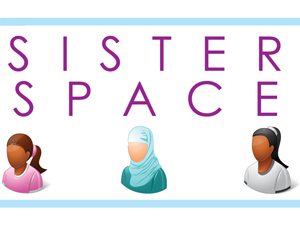 by Azizah Muhammad
My mother, sisters, and I are four women who have been on various journeys throughout our lives. We do not travel on the same roads, but the navigation of Allah's... »
FEATURED STORIES
My mother, sisters, and I are four women who have...
The basic principle for raising our children is to give...
The mind is so powerful that whether or not adequate...
Life can be interesting when navigating the world and understanding...
In February of this year, women and girls of various...
New Haven, Conn. - Sisters of Today and Tomorrow (SOT)...
UNITED NATIONS - A leading non-governmental organization (NGO), advocating the...
HOUSTON, Texas - Ebony Muhammad studies death, dying, bereavement, and...
WASHINGTON - Aminah Muhammad known across the Nation of Islam...
UNITED NATIONS (IPS) - Addressing violence against women, in all...
Picture a world of conscious people who greet one another...
How many successful Black women are shown married to decent...