The Final Call |
Straight Words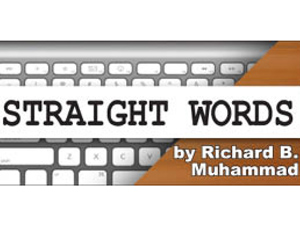 by Naba'a Muhammad
Despite the pain, questions must be asked, like where are the police? In Chicago, cops decided not to come to work or not work during recent bloody spikes of violence.... »
FEATURED STORIES
The recent decision by Netflix to cancel a documentary about...
Multi-talented artist finds herself under attack as writer drops the...
Azealia Banks isn't the queen of Twitter beefs. She is...
Despite the pain, questions must be asked, like where are...
With the advent of a new year comes a flurry...
It was a bloody and profoundly American weekend as almost...
The ugly and deadly side of American life surfaced once...
Phil Kadner, in a recent Chicago Sun Times column, wrote...
South Carolina Republican Tim Scott made noise with a Washington...
As the second Women's March looms, Jewish voices are pushing...
The Washington Post recently published a piece about the Nation...
In one of the more bizarre cases of American politics,...