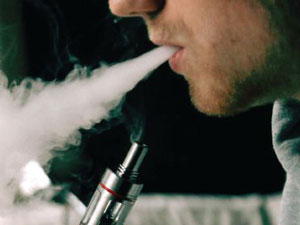 by
Nisa Islam Muhammad
-Staff Writer-
The U.S. Surgeon General, Vice Admiral Jerome Adams, recently declared youth vaping (smoking electronic cigarettes) an epidemic.... »
FEATURED STORIES
The U.S. Surgeon General, Vice Admiral Jerome Adams, recently declared...
We all know that food and health keep us here...
If you failed to add regular exercise to your life...
Could obesity be the cause of the rise in colorectal...
Eating the wrong food and eating it too often starts...
We can shorten and destroy our lives by the way...
Powerful, deadly storms and extreme weather events are punishing America....
The month of September always brings celebrations from within the...
If what we eat and drink keeps us alive, then...
If you can eat one meal every other day, you...
According to the Centers for Disease Control's (CDC) annual report...
The list of health challenges facing Blacks includes diabetes, high...