The Final Call |
Perspectives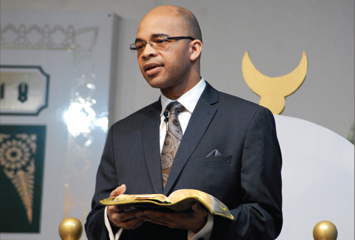 by Sultan Rahman Muhammad -Guest Columnist-
If we are heeding the call of Allah, we are heeding His call purely by answering our original nature, the nature in which Allah has created us. For when Allah... »
FEATURED STORIES
If a picture is worth a thousand words, the publication...
This speech was said to have been delivered by Willie...
Minister Louis Farrakhan addressed the killing of unarmed Michael Brown...
Savage. Tatted. Angry. Saggin'. Just a few words used to...
(FinalCall.com) - The Honorable Minister Louis Farrakhan addressed students at...
On July 15, 2010 Rabbi Abraham Cooper, associate dean of...
What started off as a project with very little fanfare...
After months and months of racist bashing of mostly Latino...
During a recent interview in Los Angeles with CNN's Don Lemon the Honorable...
The recent revelation that the Federal Bureau of Investigation targeted...
As the television streamed live pictures and sounds of the...
If we are heeding the call of Allah, we are...