The Final Call |
Business & Money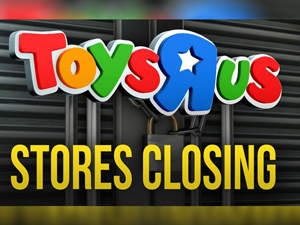 by AP
NEW YORK (AP)—The demise of Toys R Us will have a ripple effect on everything from toy makers to consumers to landlords.... »
FEATURED STORIES
Black people pooling economic resources is not an unrealistic fantasy...
George Fraser may not be among the most well known...
NEW YORK (AP)—The demise of Toys R Us will have...
For two years Jason saved and worked on raising his...
America's richest one percent own a whopping 40 percent of...
Contrary to the widespread beliefs that Blacks have "made it"...
An ever-accelerating racial wealth gap has Black families on track...
(GIN)—Airline industry and ministry officials attending Aviation Festival Africa and...
Sheronna Ragin-Winters knows first hand what researchers found during a...
It is the number one reason that Black-owned businesses fail:...
As the holiday season moves into full swing, the #BuyBlack...
Victims of the Wells Fargo banking scandal will get justice...