The Final Call |
Business & Money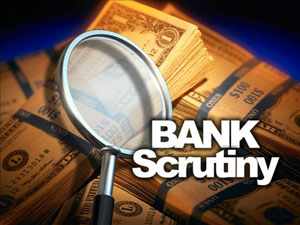 by
Nisa Islam Muhammad
-Staff Writer-
WASHINGTON—U.S. Senators Cory Booker (D-NJ) and Sherrod Brown (D-OH) recently introduced legislation, to crack down on exploitative overdraft fees that banks charge consumers when they make a purchase or pay... »
FEATURED STORIES
Black people pooling economic resources is not an unrealistic fantasy...
George Fraser may not be among the most well known...
WASHINGTON—U.S. Senators Cory Booker (D-NJ) and Sherrod Brown (D-OH) recently...
The housing crisis that caused more than nine million people...
The situation involving Rashon Nelson and Donte Robinson, two Black...
In collaboration with Daymond Garfield John, founder of the apparel...
CHICAGO— Not far from the Harold Washington Cultural Center on...
NEW YORK (AP)—The demise of Toys R Us will have...
For two years Jason saved and worked on raising his...
America's richest one percent own a whopping 40 percent of...
Contrary to the widespread beliefs that Blacks have "made it"...
An ever-accelerating racial wealth gap has Black families on track...