The Final Call |
Editorials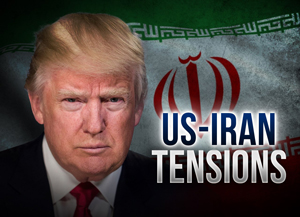 by The Final Call
The most recent saber rattling toward Iran from the United States is bringing the Middle East and the world closer to a war that no one should want and a... »
FEATURED STORIES
Analyst Angela Rye decided to wade in on the attacks...
Today's violence and division cannot be divorced from hatred deeply...
The most recent saber rattling toward Iran from the United...
Around the globe, Muslims celebrated the end of the important...
One of the most effective and often used tools employed...
I am not surprised. The members of the oppressor's class...
From humble beginnings in Atlanta rose a man powered by...
Cook County State's Attorney Kim Foxx rode into office as...
Responses to the unfortunate passing of hip hop artist, entrepreneur...
Giving back meant not only supporting people doing good work,...
A major storm has brewed over the Southern Poverty Law...
Shortly before Brenton Tarrant, a 28-year-old, avowed White Nationalist and...