The Final Call |
Editorials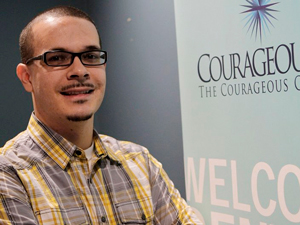 by
Richard B. Muhammad
-Editor-
Jewish Voice for Peace declared the ADL's "history betrays an extensive record of anti-Arab, anti-Muslim, and anti-Palestinian advocacy. There are countless ways the ADL has fueled Islamophobia for decades—from surveillance... »
FEATURED STORIES
Jewish Voice for Peace declared the ADL's "history betrays an...
News of two young men whose dismembered bodies were found...
Differences of opinion are the natural result of intellectual and...
American media is like a powerful flood that can uproot...
The anti-Farrakhan flood of propaganda and effort to destroy the...
The sharp knives are out and demands for the political...
The Jewish and right wing media have gone wild with...
Buck dancing: A type of folksy tap or soft-shoe dance...
When writer Andrew Hacker looked at race and reality in...
The Divine Warner doesn't delight in the loss of life...
If we reflect over the series of ancient rites presented...
Many may feel comfortable condemning the Alt-Right, neo- Nazis, Klans-men...