The Final Call |
Editorials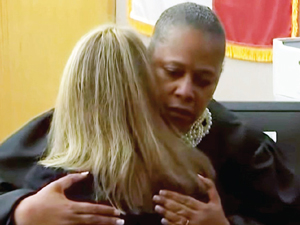 by The Final Call
Much of the country was tuned in to see the outcome of the trial of former Dallas police officer Amber Guyger, a White female, who was charged with murdering a... »
FEATURED STORIES
Analyst Angela Rye decided to wade in on the attacks...
Today's violence and division cannot be divorced from hatred deeply...
Much of the country was tuned in to see the...
Upset by demands for documents, witnesses to testify and a...
Once again tension between the United States, Saudi Arabia and...
The news came and went pretty quickly: Top government officials...
The Black World has lost one of the lions of...
Over the last three years, there has been an explosion...
The hearts of another family are broken and anger seethes...
For the past five years, the family, friends and many...
With news that an administrative law judge in New York...
Presidential hopeful and U.S. senator Cory Booker recently joined the...