The Final Call |
Editorials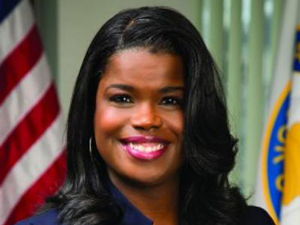 by The Final Call
Cook County State's Attorney Kim Foxx rode into office as one chosen to right a law enforcement agency with too cozy a relationship with an often abusive police department.... »
FEATURED STORIES
Today's violence and division cannot be divorced from hatred deeply...
Cook County State's Attorney Kim Foxx rode into office as...
Responses to the unfortunate passing of hip hop artist, entrepreneur...
Giving back meant not only supporting people doing good work,...
A major storm has brewed over the Southern Poverty Law...
Shortly before Brenton Tarrant, a 28-year-old, avowed White Nationalist and...
A flood of propaganda has flowed as the ugly, undemocratic...
Once again legal decisions have come back and in the...
For the past 35 years, Jewish leaders and groups, in...
Unrelenting attacks on the Honorable Minister Louis Farrakhan have continued...
Whether Mr. Green has kowtowed to Democratic House leader Nancy...
Film and media maker Dream Hampton touched many emotions in...