The Final Call |
Editorials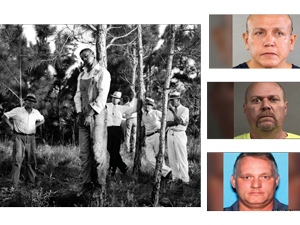 by
Richard B. Muhammad
-Editor-
Today's violence and division cannot be divorced from hatred deeply rooted in American life. It cannot be divorced from the president, his words and his actions that embolden angry and... »
FEATURED STORIES
Today's violence and division cannot be divorced from hatred deeply...
It was a beautiful October day. The spirit was high...
Black Twitter was ablaze and much of Black America was...
"Sixteen shots and a cover up!" was the cry of...
While Jewish groups and leaders love to recite the myth...
The wailing and gnashing of teeth you heard from Fox...
After the shooting of a 37-year-old Black barber by a...
A freeze frame video released by police showed Harith Augustus...
Father Michael Pfleger of St. Sabina Church in Chicago drew...
Antwon Rose, Thana Muhammad and Lesandro Guzman-Ortiz never knew one...
Jewish Voice for Peace declared the ADL's "history betrays an...
News of two young men whose dismembered bodies were found...