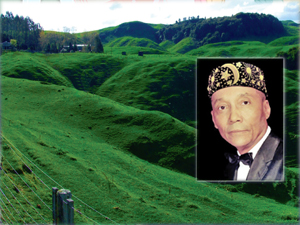 by The Most Honorable Elijah Muhammad
The poor slave. After his masters let him go free, his first problem to solve was securing a home of his own for the first time. He must now do... »
FEATURED STORIES
The Holy Qur'an contains these words: "... indeed We sent...
To atone means to be in harmony with the essence...
The poor slave. After his masters let him go free,...
The Honorable Elijah Muhammad stated publicly that the Minister already...
In the early 1980s, I published a series of three...
Let the foolish educators and teachers think not that we...
Since God never chose one to represent Him who did...
In today's world events of global war and strife, unimaginable...
How can we say that we are the civilized people...
If one looks into the reality of the definition of...
We must not be afraid. We must work cheerfully and...
The answer to the above question is YES! We do...