The Final Call |
Sister Space
And how are the children?
By Twyla Lee -Guest Columnist- | Last updated: Nov 6, 2014 - 8:24:33 AM
What's your opinion on this article?
Picture a world of conscious people who greet one another by asking "And how are the children?" before every interaction or before any correspondence.
Imagine a resounding reply that "All the children are well." 
If there is a country where this is possible it is the United States. The United States opens its boarders to all and promises immigrants young and old a better life. But what promise does the United States promise its native-born, poverty-stricken or middle class children?
For a long time our children haven't been able to be well because their parents and grandparents for some generations have not been well.
I remember when I was in high school, on my lazy days, I would often say, "after graduation I'm going to work at the Ford, Chrysler or General Motors Automotive Plant on the assembly line" and at that time no one would argue that I would not be well if I did just that. But now 18 years later working at an automotive plant is not a viable option for a well life for the youth of today.
So why do we ask, "Why are these young folks protesting? Why are they angry? Why don't they have fear in themselves?" It is because they realize the forecast for their future is not well, nowhere near well.
If I were a youth, I would be angry too if I knew the most likely employment opportunities for me were either in education or the restaurant service industry. 
Our youth are very insightful and intelligent and from their view, I understand why the education profession is unattractive. And we all can definitely understand why a career in the restaurant service industry is not very desirable.
Teachers are not treated well. Media, politicians and parents constantly communicate that teachers are not doing their jobs, students are not learning, schools are failing and schools lack state accreditation. Our schools and communities are not well.
Our youth understand all too well that things are not well. Our protesting youth know some of the truths about why certain aspects of our world are not well.  They understand some reasons why public schools seem to not be doing well, and they know how they have not been heard. They are rising up to be heard because they want to be well; they want our communities and schools to be well. They are rising up because their parents, Generation X, fell for a false prognosis of wellness and because we were not conscious of the impact of our inaction. We self-medicated ourselves to believe that our love for "keeping it real," "doing me" and happily reciting lyrics of derogatory rap songs were fine.  The Generation X attempt to display wellness created a perfect recipe for a Generation XYZ to "Fight the Power" and I applaud the young people. We all must step in, do our part but not try to takeover, not push strategies of the past and mentor protesting youth, not lecture them. We should forge their ideas and tactics into strategies and mold these protesters into 21st century leaders, civic service-minded men and women and scholars.        
As a national community we must know without a doubt that our wellness rests in policies and good policymakers, not politics. Politics is a game filled with trickery and deception and we have been deceived for far too long.
We must read and research facts for ourselves collectively and individually because we can no longer allow ourselves to be fooled by what we see or what we are told.  We have to arm ourselves with facts and knowledge of the issues and bills candidates propose. We must also stay abreast of how our candidates are voting on issues and bills.
As a national community, we have to know well the intent of proposed legislation and evaluate the pros and cons of any proposed laws or amendments. That way when it is time for us "to Rock the Vote," we can and will do it purposely and collectively.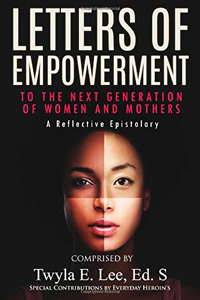 As a national community we are consumers, which is another indicator that we are not well. We have to recognize our collective economic power and use it as a tool to negotiate respect and the attention of corporations and policymakers. In the wake of the Mike Brown shooting and pending grand jury decision about whether to indict White officer Darren Wilson of the Ferguson Police Dept., political leaders and law enforcement are preparing to enforce martial law because the powers that be are so accustomed to us not being well and reacting to injustice with looting and rioting. We have other options this fourth quarter—with Black Friday, Cyber Monday holiday season—let's not spend money on the "deals" of the year. As a national community let's show the world that we do believe that our lives matter and that we are on a road to wellness.   
If we do the above, and more, we will be on a path toward a resounding "all of the children are well" before we start any interaction or correspondence.
(Twyla Lee, Ed. S., is an educator and entrepreneur based in St. Louis, Mo. She is also the editor of "Letters of Empowerment To the Next Generation of Women and Mothers.")