The Final Call |
Health & Fitness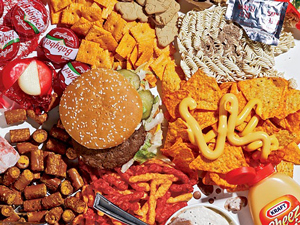 by Anisah Muhammad
*When I was little, I used to wonder why people liked pork so much. I still wonder. Why do our people eat chitlins, the intestines of a pig, and love... »
FEATURED STORIES
*When I was little, I used to wonder why people...
The vast disparities in health and longevity that exist between...
ATLANTA - For the first time, the government is estimating...
THE PIG IS another poison people are eating. The government...
A zone is an area that can be restricted or...
A handful of free Black men and women led by...
Food coloring have been used for centuries to appeal to...
Through the years from collard greens, macaroni and cheese and...
HOUSTON - Slogans about survival and pictures of love ones...
Women have another reason to exercise: It may help prevent...
The liver is the second largest organ in the human...
WASHINGTON - When it comes to health care, your dentist...