The Final Call |
Health & Fitness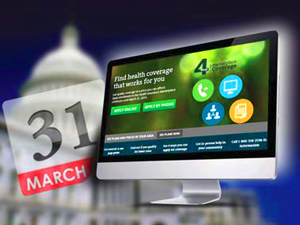 by Starla Muhammad and Eric Ture Muhammad -Final Call Staffers-
CHICAGO - The March 31 deadline for uninsured Americans to enroll in health insurance through the Affordable Healthcare Act dubbed "Obamacare" has come and gone. But questions about President Barack... »
FEATURED STORIES
CHICAGO - The March 31 deadline for uninsured Americans to...
Though 2014 marks the 50th anniversaries of both the War...
To eat one meal a day and nothing between meals...
I cannot force you to halt your down-hill plunge with...
Perceived or objective job discrimination, limited control over work demands...
We should not be asking questions about what kind of...
Every home should have an emergency food supply on hand...
*When I was little, I used to wonder why people...
The vast disparities in health and longevity that exist between...
ATLANTA - For the first time, the government is estimating...
THE PIG IS another poison people are eating. The government...
A zone is an area that can be restricted or...