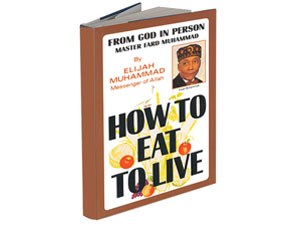 by The Most Honorable Elijah Muhammad
It is useless to keep repeating to you the same truth day and night, month after month, and year after year when you have it written in your book, the... »
FEATURED STORIES
(FinalCall.com) - For Stephanie L. Muhammad, the recent path to...
Breakfast, lunch and dinner. That is the prescription for health...
It is useless to keep repeating to you the same...
The great trouble the people have trying to keep in...
It is possible for us to eat many things and...
If we expect to live from what we eat, we...
MAN AND MANKIND'S best scientists have studied for centuries and...
Eat the best food you can obtain. Never deprive yourself...
America has been blessed with everything that she could desire,...
In the past, our appetite was our God. We ate...
Eat to live and not to die. Food, God said...
The only way that we can have life, keep life...