The Final Call |
Editorials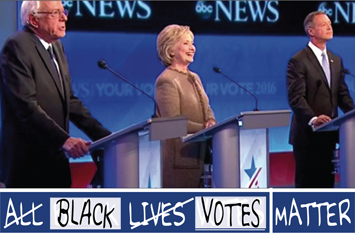 by
The Final Call
*Black voters and issues were given center stage in the 2016 presidential election for the first time during the recent Democratic Party debate in Charleston, S. C. Finally, it was... »
FEATURED STORIES
*Black voters and issues were given center stage in the...
With the decision not to indict officers in the killing...
In Baltimore a jury was unable to reach a verdict...
Chicago is on fire with a level of awareness, outrage...
When Donald Trump entered the race for the Republican Party...
'Tis almost the season to be jolly, especially corporations and...
The answer to predatory policing isn't blind obedience to officers...
In American politics voices that cry out are often unwelcome...
A great teacher, mentor and the preeminent leader in Black...
Over one million people turned out to see Pope Francis...
A snippet of an interview the Honorable Minister Louis Farrakhan...
Black newspapers from across the country had an incredible opportunity...