The Final Call |
Editorials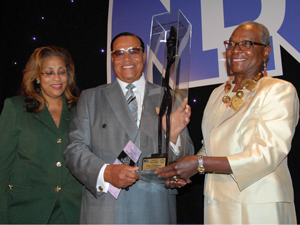 by
FinalCall.com News
When the Honorable Minister Louis Farrakhan spoke to the National Dental Association in Chicago, the room for its annual civil rights luncheon was packed. Among the top professionals in Black... »
FEATURED STORIES
When the Honorable Minister Louis Farrakhan spoke to the National...
Debate over the Confederate battle flag flying over official places...
Recent words about forgiveness are devoid of describing the place...
In 1776, one of the most important documents in world...
Officers who speak up about corruption or police brutality and...
Since State's Attorney Mosby decided to charge six officers in...
The decision by Baltimore's state's attorney to indict six police...
The head of the Baltimore Police Department has admitted some...
The death of a Black man arrested and allegedly abused...
Nearly every time a Black male is accused of a...
As negotiators for the United States and Iran sought an...
With help from its lackeys and extremists on the right,...