The Final Call |
Editorials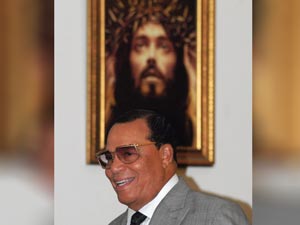 by
FinalCall.com News
Over one million people turned out to see Pope Francis in his visits to Washington, D.C., New York and Philadelphia. The 78-year-old religious leader came to the United States calling... »
FEATURED STORIES
Over one million people turned out to see Pope Francis...
A snippet of an interview the Honorable Minister Louis Farrakhan...
Black newspapers from across the country had an incredible opportunity...
When the Honorable Minister Louis Farrakhan spoke to the National...
Debate over the Confederate battle flag flying over official places...
Recent words about forgiveness are devoid of describing the place...
In 1776, one of the most important documents in world...
Officers who speak up about corruption or police brutality and...
Since State's Attorney Mosby decided to charge six officers in...
The decision by Baltimore's state's attorney to indict six police...
The head of the Baltimore Police Department has admitted some...
The death of a Black man arrested and allegedly abused...