The Final Call |
Editorials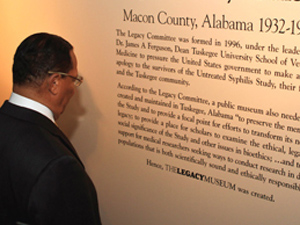 by
FinalCall.com News
February is designated Black History Month and should be a time when we make a special effort, not the only effort, to focus on lessons from history and apply those... »
FEATURED STORIES
February is designated Black History Month and should be a...
Facts can be stubborn and troubling things: It is a...
The proverbial phrase when "Hell Freezes Over" became a reality...
Just a couple weeks into the New Year comes an...
It was 50 years ago in January that President Lyndon...
It's the time of year where resolutions and declarations are...
Black suffering in America is not new, but this year...
Nelson Mandela is one of the towering figures of our...
Nelson Mandela, the beloved freedom fighter, onetime political prisoner and...
'Tis the season for bullets and bruises as Black Friday...
When the vitally important series The Time and What Must...
A major tenet of the teachings of the Most Honorable...