The Final Call |
Editorials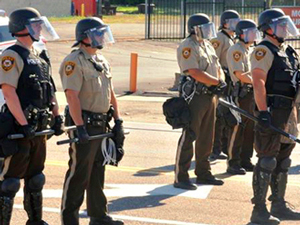 by
FinalCall.com News
FERGUSON, Mo.—Limiting Black thought, Black behavior and Black activity has always been the hallmark of White supremacy, which at its core is control of non-White people. Black people are the... »
FEATURED STORIES
FERGUSON, Mo.—Limiting Black thought, Black behavior and Black activity has...
The United States again engaged in military operations in Iraq...
News headlines and newscasts reported on the Israeli military campaign...
After spending billions of dollars and with the loss of...
The Nation of Islam doesn't celebrate the general holidays of...
It is time for Black men to face the difficulty...
Efforts to bring some relief and care to Imam Jamil...
Not every returnee is itching to commit crime or anxious...
During the 1960s and 1970s one of the strongest voices...
While the enemy and some of us who are misinformed...
Those who wrongly call the patriarch of the Nation of...
Word that 14-year-old Endia Martin was dead from a gunshot,...