The Final Call |
Editorials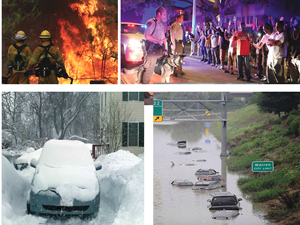 by
FinalCall.com News
All of the Abrahamic religions teach about the coming of God or a messianic figure at the end of the world. But teachings of God's coming and a day of... »
FEATURED STORIES
All of the Abrahamic religions teach about the coming of...
Each February there are celebrations, assignments, contests and even deals...
The United States has over one million people locked up...
Each year the president gives a State of the Union...
The killings attributed to French citizens and brothers Cherif Kouachi...
When an emergency arises in Africa or elsewhere in the...
As the year comes to a close, reflections about what...
It is Black youth and their fearlessness that shook Black...
When the Honorable Minister Louis Farrakhan spoke at Morgan State...
The recent disclosure that a researcher found an unedited copy...
Midterm elections are over and the president whose party lost...
Mid-term 2014 elections scheduled for Tuesday, Nov. 4, have candidates...