The Final Call |
Editorials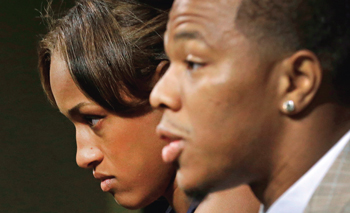 by
FinalCall.com News
The videotaped encounter between former NFL player Ray Rice and his then-fiancée have opened floodgates of discussion about domestic violence and the respect and treatment of women. It has also... »
FEATURED STORIES
The videotaped encounter between former NFL player Ray Rice and...
FERGUSON, Mo.—Limiting Black thought, Black behavior and Black activity has...
FERGUSON, Mo.—There is an old adage about freedom of the...
The United States again engaged in military operations in Iraq...
News headlines and newscasts reported on the Israeli military campaign...
After spending billions of dollars and with the loss of...
The Nation of Islam doesn't celebrate the general holidays of...
It is time for Black men to face the difficulty...
Efforts to bring some relief and care to Imam Jamil...
Not every returnee is itching to commit crime or anxious...
During the 1960s and 1970s one of the strongest voices...
While the enemy and some of us who are misinformed...