The Final Call |
Editorials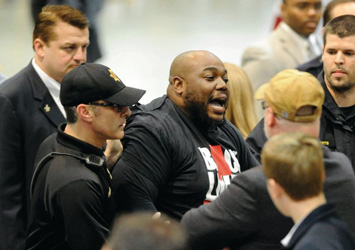 by Final Call News
When Donald Trump entered the race for the Republican Party nomination for president, the laughter was loud and long among the pundits and GOP establishment. The laughing is over now.... »
FEATURED STORIES
When Donald Trump entered the race for the Republican Party...
'Tis almost the season to be jolly, especially corporations and...
The answer to predatory policing isn't blind obedience to officers...
In American politics voices that cry out are often unwelcome...
A great teacher, mentor and the preeminent leader in Black...
Over one million people turned out to see Pope Francis...
A snippet of an interview the Honorable Minister Louis Farrakhan...
Black newspapers from across the country had an incredible opportunity...
When the Honorable Minister Louis Farrakhan spoke to the National...
Debate over the Confederate battle flag flying over official places...
Recent words about forgiveness are devoid of describing the place...
In 1776, one of the most important documents in world...