The Final Call |
Editorials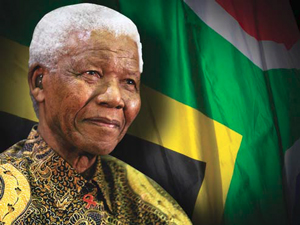 by
FinalCall.com News
Nelson Mandela is one of the towering figures of our time: A leader in South Africa's freedom struggle who was banned for his activity, jailed for 27 years for his... »
FEATURED STORIES
Nelson Mandela is one of the towering figures of our...
'Tis the season for bullets and bruises as Black Friday...
When the vitally important series The Time and What Must...
A major tenet of the teachings of the Most Honorable...
How much is freedom worth to you? Men and women...
After a week long government shutdown, the democratic process and...
Just when you thought Halloween, blackface and slave costumes had...
When certain things happen, you almost automatically can assume that...
When the conveners of the gathering to mark the 50th...
President Obama's declaration that the U.S. should punish Syria for...
The great commotion of the government and people of America;...
Chicago media quickly and widely reported Mayor Rahm Emmanuel saying...