The Final Call |
Perspectives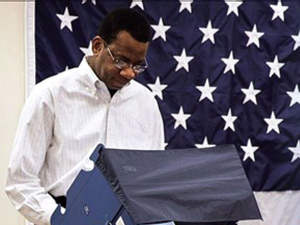 by James Clingman -Guest Columnist-
Does it really matter who wins the Presidency? How can it matter to Black folks, considering the way we "play" politics? We have no power, no leverage, and little or... »
FEATURED STORIES
This speech was said to have been delivered by Willie...
Minister Louis Farrakhan addressed the killing of unarmed Michael Brown...
Savage. Tatted. Angry. Saggin'. Just a few words used to...
(FinalCall.com) - The Honorable Minister Louis Farrakhan addressed students at...
On July 15, 2010 Rabbi Abraham Cooper, associate dean of...
What started off as a project with very little fanfare...
After months and months of racist bashing of mostly Latino...
During a recent interview in Los Angeles with CNN's Don Lemon the Honorable...
The recent revelation that the Federal Bureau of Investigation targeted...
Does it really matter who wins the Presidency? How can...
A beauty supply store in Waxahachie, Texas, is not the...
*Black voters and issues were given center stage in the...