The Final Call |
Perspectives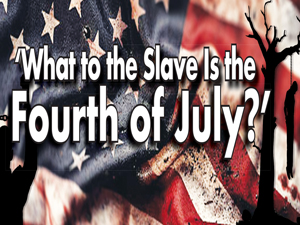 by Frederick Douglass
Fellow-citizens, pardon me, allow me to ask, why am I called upon to speak here today? What have I, or those I represent, to do with your national independence?... »
FEATURED STORIES
Analyst Angela Rye decided to wade in on the attacks...
Today's violence and division cannot be divorced from hatred deeply...
If a picture is worth a thousand words, the publication...
This speech was said to have been delivered by Willie...
Minister Louis Farrakhan addressed the killing of unarmed Michael Brown...
Savage. Tatted. Angry. Saggin'. Just a few words used to...
(FinalCall.com) - The Honorable Minister Louis Farrakhan addressed students at...
On July 15, 2010 Rabbi Abraham Cooper, associate dean of...
What started off as a project with very little fanfare...
After months and months of racist bashing of mostly Latino...
During a recent interview in Los Angeles with CNN's Don Lemon the Honorable...
The recent revelation that the Federal Bureau of Investigation targeted...