The Final Call |
Perspectives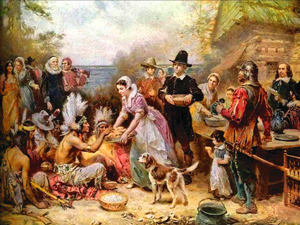 by William Loren Katz -Guest Columnist-
With family excitement building with the approach of Thanksgiving, you would never know November was Native American History Month. President Obama publicly announced the month, but many more Americans will... »
FEATURED STORIES
Minister Louis Farrakhan addressed the killing of unarmed Michael Brown...
This speech was said to have been delivered by Willie...
Savage. Tatted. Angry. Saggin'. Just a few words used to...
(FinalCall.com) - The Honorable Minister Louis Farrakhan addressed students at...
On July 15, 2010 Rabbi Abraham Cooper, associate dean of...
What started off as a project with very little fanfare...
After months and months of racist bashing of mostly Latino...
During a recent interview in Los Angeles with CNN's Don Lemon the Honorable...
The recent revelation that the Federal Bureau of Investigation targeted...
We have lost a giant in the struggle with the...
(FinalCall.com) - As people gather at dinner tables for home-cooked...
With family excitement building with the approach of Thanksgiving, you...