The Final Call |
National News
Dwindling Resources, Stigma Add To Difficulty Of Confronting Mental Illness
By
Nisa Islam Muhammad
-Staff Writer- | Last updated: Jul 4, 2017 - 6:30:38 PM
What's your opinion on this article?
WASHINGTON—
In the widely acclaimed novel, "72-Hour Hold," author Bebe Moore Campbell fictionalizes the pain and anguish of having a teen daughter with a mental illness. 
The mother in the story is so distraught and determined to get her daughter appropriate care to stem wild and violent outbursts that she repeatedly takes the daughter to a hospital and commits her for a 72-hour hold—the maximum a facility can keep an adult without consent.
That despair and frustration was real and vocalized by more than 1,600 mental health advocates from across the country who came to the nation's capital for the National Alliance on Mental Illness national convention.
It was an opportunity for professionals and family members to hear from others who understand their immense grief and trauma in dealing with a loved one or clients with mental illness. 
Attendees also spent time lobbying on Capital Hill and advocating for the mentally ill.
Convention speakers included David Leite, "Notes on a Banana: A Memoir of Food, Love, and Manic Depression," Ron Powers, "No One Cares about Crazy People: The Chaos and Heartbreak of Mental Health in America"  and actress Naomi Judd, "River of Time: My Descent into Depression and How I Emerged with Hope."
"The country is 100,000 beds short of the number needed to care for the most damaged in our society, those who need long term community care for their mental illness. Hospital staff is underpaid and untrained. If you are among the severely mentally ill, God help you because the world will not," said Mr. Powers.
"We have state mental systems that turn insane people into criminals and drives criminals insane.  Many with mental illness are arrested for petty crimes of survival. They await trial and nearly two-thirds of those incarcerated are mentally ill. Their illness deepens as they are separated from care."
He explained that he didn't really care about mental illness or the mentally ill until his two sons were affected by schizophrenia.
A highlight of the conference was the presentation by Tipper Gore of $1 million to expand NAMI's  flagship teen program, Ending the Silence. The $1 million gift enables NAMI affiliates to implement early intervention efforts so more middle and high school students have access to a program designed to reduce the stigma surrounding mental illness and help young people get the treatment they need.
"I've worked for decades to help Americans with mental illness, and I am thrilled to be working with NAMI to end the silence and help our children understand they are not alone, and to learn how to ask for the help they need," said the wife of former Vice President Al Gore.
"Mental illness is a public health crisis in the United States. Too many people—especially young adults—live undiagnosed, untreated, and unable to reach their full potential. Armed with knowledge and understanding, and having open and honest communications can help everyone know there is no shame in needing help. It is empowering to ask for help."
The movie, "Ending the Silence," is a 50-minute early intervention tool that helps youth talk about mental health. They learn to recognize early warning signs of mental health conditions and what to do if they or someone they know is showing these signs. They can ask questions of family members and individuals experiencing mental health problems.
The movie gives teens the chance to hear directly from a young person with a mental health condition to dispel myths and stereotypes. It offers a message of hope, recovery and encourages teens to reduce mental health stigma. The goal is to help youth who may be experiencing mental health issues to realize they are not alone.
One-half of all chronic mental illness begins by the age of 14, and according to a recent study, 13.6 percent of boys and 36.1 percent of girls experience depression by age 17. Suicide is the third leading cause of death for ages 10 to 14 and the second for ages 15 to 24.
"When my son started acting weird I thought it was drugs or bad drugs," Nancy Robinson, told The Final Call. "I never imagined he was bipolar. The thought never crossed my mind. I mean like never, for real. But as things got worse and he was good one day and horrible the next, I took him to a doctor.  It was as painful for my son as it was for the rest of the family. He was confused and couldn't explain why he was acting like he did. It hurt him to hurt his family."
"He assured me he wasn't doing drugs. I believed him. So, we went for help. I had a good doctor who referred us to a pediatric psychiatrist. I couldn't tell anyone what was going on because I knew what their reaction would be. We just kept it quiet, which added to the stress. I kept thinking, what if someone found out he was mentally ill and needed medication? We cried many a night together. I just wanted him to get better and when he takes his medication he's great."
The nearly-all White audience at the June 28-July 1 conference was sprinkled with people of color who face even more challenges dealing with mental illness.
NAMI reports that according to the Health and Human Services Office of Minority Health, Blacks are 20 percent more likely to experience serious mental health problems than the general population. Common mental health disorders among Blacks include major depression, Attention deficit hyperactivity disorder (ADHD), suicide among young Black men and post-traumatic stress disorder (PTSD), because Blacks are more likely to be victims of violent crime.
Blacks are also more likely to experience certain factors that increase the risk for developing a mental health condition such as homelessness. People experiencing homelessness are at a greater risk of developing a mental health condition. Blacks make up 40 percent of the homeless population. And exposure to violence increases the risk of developing a mental health condition such as depression, anxiety and post-traumatic stress disorder. Black children are more likely to be exposed to violence than other children.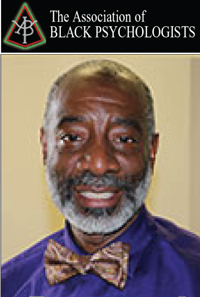 "The main concern for Black people is dealing with racism and terrorism," Dr. Kevin Washington, president of the National Association of Black Psychologists, told The Final Call. "There is a perpetual threat to their lives and many today don't feel safe. Even people returning from the military have said they don't feel safe."
"They are afraid to live based on the dynamics of life in America especially from those who are supposed to serve and protect them. We see racism layered with politics; racism and oppression. They have to survive the daily terrorist attacks psychologically, physical and mentally. FICO scores, education at good schools and bad schools, testing for some and not for others, the threat of life in their communities, and will my son or daughter come back, to just name a few. They are faced with the continual duress of this type of terror."
Dr. Powers contends that conditions today for the mentally ill are not much better since social crusader Dorothea Lynde Dix's impassioned pleas to the Massachusetts State Legislature in 1842.
"I have come to present to you the strong claims of suffering humanity," she wrote. "I come as the advocate of the helpless, forgotten, insane men and women held in cages, closets, cellars, stalls, pens! Chained, naked, beaten with rods, and lashed into obedience!"
In many places around the country, that 1842 description is still accurate, which prevents some from seeking help. Couple that with limited places where you can get help. For many Blacks, another challenge to getting help is the social stigma of mental illness. Seeking help for mental illness can be just as taboo as admitting you or someone you love has mental illness.
"We are reluctant to get help because we don't want to be seen as having one more weakness or vulnerability. Good mental health is a luxury," said Dr. Washington. "We are more concerned with survival things like food, clothing and shelter.  Everything else takes a back seat."
"Further, admitting you have a mental illness questions your faith. For a people high on religiosity, it may question your relationship with God."
Dr. Powers urged the audience to break the silence prompted by the stigma of mental illness. "Speak out at every opportunity. Be watchdogs for abuse. We must advocate for the mentally ill. So lives afflicted can be lived in peace and dignity."