The Final Call |
National News
Ruby Dee, ideal image of a Black woman
By
Nisa Islam Muhammad
-Staff Writer- | Last updated: Jun 18, 2014 - 8:17:57 AM
What's your opinion on this article?
The life and times of the incomparable Ruby Dee were filled with arts, culture and activism.  The award-winning, actress, whose commitment to fighting for her people in the arena of civil rights was also legendary, died June 11, surrounded by family at her home in New Rochelle, N.Y. She was 91.
"We were blessed to have been by her side during her transition. We let her know that we loved her, that we love each other, and that if she let go, we would be OK. We are honored by the rich legacy that she and our father left in our care. Our charge is to share the love and to remain worthy," said her children in an official statement.
"The family will have a private funeral service for Ms. Dee. A public memorial service at a later date is in the works, details of which will be announced in the future," said family spokesperson Terrie M. Williams.
"Another great one has passed into the pantheon of our ancestry.  It is with great sorrow that we mourn the loss of Ruby Dee, a woman who was passionately concerned about the condition of her people and the condition of the world.  Although she has been before the world in stage plays and movies from the time she was a very young woman along with her late illustrious husband, Ossie Davis, and Sidney Poitier, Harry Belafonte, and others, she became a legend in her lifetime," said the Honorable Minister Louis Farrakhan of the Nation of Islam in a June 16 statement. He recalled living near the actress and activist in New Rochelle, N.Y.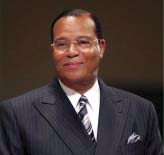 The famed actress "became a passionate pleader, not for a man, but for a plan that would change the horrible condition of our people. She was deeply concerned that a plan would arise out of us that all of us could get behind to make a better people that could contribute to making a better world. Ruby Dee evolved spiritually, mentally, morally, and culturally, and what she wanted for our people she wanted for all people.  Although we mourn her loss, those who remain behind must continue to press on toward the goal," said Min. Farrakhan.
He also offered condolences to her son, Guy, and her daughters Hasna and Nora, the family and friends of Ruby Dee. The Minister also said "let us rejoice and be full of gratitude that a life like hers has been among us, and as long as we live we shall cherish the memory of her sweet communion with us." See page 24 for the complete statement by Min. Farrakhan.
Ruby Dee's accolades for theatrical and movie appearances for works such as A Raisin in the Sun, Zora is My Name and Do the Right Thing are renowned but she distinguished her career by also fighting against racial discrimination.
Once upon a time one of the major roles of Black celebrities like Jim Brown, Muhammad Ali, Harry Belafonte and Sidney Poitier was to speak on behalf of the pain of their people through social justice and civil rights activism. Ms. Dee was no different, and she began her activism in speaking out and demonstrating against injustices, as a young woman.
After marrying her second husband, Ossie Davis, while still in her 20's she protested the executions of Julius and Ethel Rosenberg for treason.  Her 30's were filled with protesting the 1963 Birmingham church bombing that killed four little girls, Cynthia Wesley, Carle Robinson, Denise McNair and Addie Mae.  That work led to the creation of the Association of Artists for Freedom in 1963.
Later that year she and her husband served as masters of ceremonies for the historic March on Washington.  She was friends of both Dr. Martin Luther King, Jr. and Malcolm X and spoke at both of their funerals.  While some Blacks were against the work of the Black Panthers and wanted alternative and nonviolent approaches to their problems, Ms. Dee raised money for the organization that was known for its commitment to Black empowerment and self-defense.  She was also an author, journalist and playwright.
Her fan base spanned generations.  Parents, children and grandchildren glorify her work that spanned decades.
"I remember seeing her in a Raisin in the Sun.  I was stunned by her beauty and her acting captivated me. I wanted her to be my mother.  She was just that good.  I became an instant fan," said Gloria Hawkins of Washington, D.C.
Dana Stevens is of another generation and her film of choice was Spike Lee's Do the Right Thing. "You rarely see husband and wife in the same movie and she was in that movie with her husband.  They were great. They were an example of a fabulous couple that could even work together. I loved that."
For Khalil Muhammad, her best movie was American Gangster. "This woman grew up on the film screen.  She was this gangster's aging mother and it was my first time seeing her. I was wondering who is Ruby Dee? I was amazed at her career and all that she did for Black people in addition to working in entertainment."
During her longevity as an activist, Ms. Dee worked with the Student Non Violent Coordinating Committee (SNCC), Congress of Racial Equality (CORE), National Association for the Advancement of Colored People (NAACP), Southern Christian Leadership Conference (SCLC) and protested the Vietnam War.
"I never thought about myself as an activist when we were coming along," she said. "I love the people I love. I didn't care whether they could be a Democrat, Republican, communist ... anything but a racist," she said during a 2007 interview on NPR.
She spoke out against lynching, apartheid in South Africa and for White banks to give loans to Black businesses in her hometown Harlem, N.Y. She fought for racial equality in the entertainment industry.  "I'm sick of being offered scripts about hookers or goody-good nurses! Black women fall in love and have adventures and secrets and are just as driven and gutsy as a lot of White ladies in Middle America," she told a reporter in 1970.
In 1999 while protesting the shooting death of Amadou Diallo, an unarmed African immigrant, by New York City police, she was arrested.
Ruby Dee was an example of an ideal Black woman who mastered her craft in the entertainment industry, receiving an Oscar nomination for her supporting role in the 2007 movie American Gangster that starred Denzel Washington. She was the first Black woman to appear in major roles at the American Shakespeare Festival.
But mastering her craft was not enough.  She wanted equal opportunity for other Blacks in the industry. She picketed Broadway theaters for not employing Black actors for their shows and she denounced film crews that hired few or no Blacks.
The National Civil Rights Museum in Memphis gave Ruby Dee a lifetime achievement award in 2005.
"You can only appreciate freedom," she said then, "when you find yourself in a position to fight for someone else's freedom and not worry about your own."
Filmmaker Spike Lee, who directed Ossie Davis and Ruby Dee in the films Do The Right Thing and Jungle Fever took to Instagram reacting to her death and the lasting impact and legacy of the legendary couple.
Mr. Lee said in part, "Ruby and Ossie were in the battlefields with Paul Robeson, Malcolm X, and Dr. Martin Luther King. Ruby And Ossie served as a living example that one could be an artist and an activist, too; That one could be an artist and still deal with what it means to be a Black woman and a Black man in these United States."