The Final Call |
National News
No billion-dollar Sterling exit?: Sports plantations still bastions of White control, Jewish power
By Richard B. Muhammad and Saeed Shabazz -Final Call Staffers- | Last updated: Jun 10, 2014 - 8:30:40 AM
What's your opinion on this article?
News of a reported agreement to sell the NBA's Los Angeles Clippers basketball team to Jewish billionaire Steve Ballmer grabbed sports headlines as pro basketball's championship kicked into high gear. It fell through with late night reports that the Clippers owner had balked at the sale.
As The Final Call went to press, news broke that Don Sterling had decided to fight his ouster from the National Basketball Association following a racial rant caught on tape and made public.
"We have been instructed to prosecute the lawsuit," said attorney Maxwell Blecher. He said co-owner Donald Sterling would not be signing off on the deal to sell.
Mr. Sterling issued a one-page statement dated June 9 titled "The Team is not for Sale" and said that "from the onset, I did not want to sell the Los Angeles Clippers."
The $2 billion sale was negotiated by his wife Shelly Sterling after Donald Sterling's racist remarks to a girlfriend were publicized and the NBA moved to oust him as owner.
The lawsuit alleges the league violated his constitutional rights by relying on information from an "illegal" recording that publicized racist remarks he made to a girlfriend. It also said the league committed a breach of contract by fining Mr. Sterling $2.5 million and that it violated antitrust laws by trying to force a sale.
"I have decided that I must fight to protect my rights," Donald Sterling said. "While my position may not be popular, I believe that my rights to privacy and the preservation of my rights to due process should not be trampled. I love the team and have dedicated 33 years of my life to the organization. I intend to fight to keep the team."
Donald Sterling had agreed to ink the deal and drop the suit assuming "all their differences had been resolved," his attorneys said. But individuals close to the negotiations who weren't authorized to speak publicly said he decided to not sign the papers after learning the NBA won't revoke its lifetime ban and fine.
"There was never a discussion involving the NBA in which we would modify Mr. Sterling's penalty in any way whatsoever. Any suggestion otherwise is complete fabrication," NBA spokesman Mike Bass said.
Shelly Sterling and her attorney Pierce O'Donnell declined to comment through representatives.
The disgraced Clippers owner's racial rant led to his dismissal from the NBA's billionaire boys club, and it had looked like the franchise would go from the hands of one Jewish billionaire to another.
Somehow talk of the team falling into the hands of Blacks evaporated and action to facilitate such an economic enterprise died.
The Jewish Daily Forward reports "nearly half" of the NBA's 30 owners are Jewish along with its commissioner and the past commissioner. The newspaper also noted that when the Jewish owner of the Milwaukee Bucks sells his team in the near future, it will be to a Jewish hedge fund billionaire.
"Once a struggling also-ran to other professional sports, the National Basketball Association is now a global money machine, thanks in large part to (former Commissioner David Stern's) leadership on labor relations, drug testing, team expansion and other issues. NBA revenues, which were $118 million for the 1982-83 season, hit $4.6 billion for the league's 30 teams last year," Forbes magazine reported earlier this year.
"The average NBA franchise is worth (equity plus debt) $634 million, up 25 percent over last year. Collectively the 30 teams are worth $19 billion versus $400 million in 1984 when there were 23 teams. … With some help from Nike, (former NBA commissioner David Stern's) idea of marketing of individual star players—Jordan, Kobe, LeBron—created global celebrities and fueled interest in the game," Forbes noted.
Prior to talk of the sale of the Clippers, Forbes called the New York Knicks the "NBA's most valuable team for a second straight year, the Knicks are now worth $1.4 billion, up 27 percent from a year ago."
"Profitability was up across the board in the NBA's first full season since the 2011 lockout was settled," Forbes noted. "The new collective bargaining agreement reduced the players' cut of revenues from 57 percent to 50 percent."
How do players fare? "The common perception is that all athletes are overpaid millionaires, but that's not exactly true. Although there are some superstars like LeBron James and Alex Rodriguez that make prolific amounts of money, the vast majority of athletes pull in far less—and most aren't around long enough to build a large bankroll," USA Today reported late last year.
While average NBA salaries may be $5.15 million a year, the average playing career is just 4.8 years and average earnings are $24.7 million, USA Today said.
The money doesn't last too long. "The average professional athlete in the U.S. will make more in one season than most of us earn in our entire lives … . despite those staggering salaries, 78 percent of NFL players, 60 percent of NBA players and a very large percentage of MLB players (4x that of the average U.S. citizen) file bankruptcy within five years of retirement," observed Jason Cimpl of www.wyattresearch.com in his article "Five Reasons Professional Athletes Go Broke."
So while the NBA, in particular, and other sports leagues grow their earnings, players are almost like well-paid sharecroppers left with little within a short time of leaving these modern entertainment plantations.
In a groundbreaking book, New York Times sports writer Bill Rhoden wrote of how NBA players are tracked, managed and shuffled from one White hand to another for management and services—Whites handle everything from managing finances to buying homes. He described the system as a sort of assembly line with players quickly shown getting off the assembly line is not good for their careers. His book is titled "40 Million Dollar Slaves."
Black NBA owners? Not this time
What happened to Black interests and any potential long-term Black acquisition of economic power through purchase of the Clippers franchise?
Dr. Boyce Watkins, an author, political analyst and social commentator, told The Final Call Blacks need to learn better how to take advantage of business opportunities in America. But that option was dangled and then crushed when the owner declared there would be no sale.
The economist shared his creation of the New Paradigm Institute for Inter-Generational Wealth, which focuses on growing a new generation of wealthy individuals by thinking and acting more as a collective.
A sale of the Clippers franchise could have offered important lessons for Black America, said the Honorable Minister Louis Farrakhan of the Nation of Islam in a June 9 exclusive telephone interview.
Early on it was said that Blacks such as Oprah Winfrey, Earvin "Magic" Johnson and other prominent Blacks wanted to buy the team, observed Min. Farrakhan.
There were also reports that boxer Floyd Mayweather, Sean Combs and rapper Rick Ross expressed desires to purchase the team.
The sale of the Clippers would have been an opportunity for Blacks to enter the "house with the other mostly Jewish owners," said Min. Farrakhan.
These Jewish businessmen knew how to pool their resources and it would have been important for Blacks, such as Ms. Winfrey, Mr. Johnson and Mr. Mayweather, to have the opportunity to conduct big business, he said.
For decades the Muslim leader has spoken to Black sports and entertainment figures, providing insight into their potential power and perhaps unrecognized duty to their suffering people—as well as how to promote a better future for themselves.
If Blacks had been able to purchase the Los Angeles Clippers, it could have served as an example to other Blacks to seek ownership of franchises, he said.
With Blacks as the stars and attractions of the league, there is untapped power and potential to have an economic and social impact. In the 1960s and 1970s, as the Black Power and civil rights struggles raged, Black athletes stood strong in several instances—such as their 1968 protest at the Olympic Games in Mexico and pro athletes who stood with Muhammad Ali in 1967, when he refused to fight in the Vietnam War.
The great boxer Ali, a student of the Most Honorable Elijah Muhammad, spoke strongly on behalf of Black people. With the management of Mr. Muhammad's son, Herbert Jabir Muhammad and the backing of the Nation, the purses earned by the champ helped push other earnings for professional athletes upwards. At that time, Black entertainers, like James Brown, who purchased radio stations, and athletes like football great Jim Brown pushed for a strong Black economic agenda.
Today's Black athletes are hesitant to speak out strongly on racial and political issues—through Miami Heat superstar LeBron James threatened to not play if Don Sterling was not pushed out of the league. He also led a team protest photo of Heat players wearing hoodies after the killing of unarmed youth Trayvon Martin, who was deemed suspicious because he wore a hoodie, and who lost his life at the hands of George Zimmerman, a self-appointed neighborhood watchman.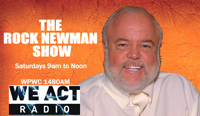 Rock Newman, a popular talk show host in Washington, D.C. and former boxing promoter, said, for athletes to show their power they must "have some courage and develop a sense of social justice … . That's what Muhammad Ali, Jim Brown, and Bobby Mitchell stood for. Right here in our backyard, there is an opportunity for Black athletes to become more than athletes. They could band together and tell (Washington NFL team owner) Dan Snyder that you're practicing overt racism and we're not going to play for you," Mr. Newman said, referring to the team logo and derogatory, racist reference to the team's name—the Washington Redskins.
Min. Farrakhan made a key point: "My question is, how are they guided?"
Without proper guidance there can be little doubt that Black athletes will continue to capitulate to the whims of their handlers, though their talk of a possible boycott early in the Sterling scandal sent shudders throughout the league.
It remains to be seen how players will react, will the threat of a boycott become real or will the players step back?
Professor Ben Carrington, who teaches sociology at the University of Texas, noted in "Race, Sports and Politics" that sports have been tied to the Black struggle and racial oppression.
Prof. Carrington argues in the book that Black athletes are commonly seen as physically gifted and intellectually stunted: "You see this in a way that many people believe that Black athletes are 'naturally' gifted for sports, implying that their success comes from within, that it is rooted in their biology. This goes hand-in-hand with the idea that there is a split between the physical and the intellectual."
It fits the stereotype of the Black male as a prime physical specimen who is made to order for exploitation but unable to manage his own affairs or act in his own interest.
Former New York attorney, Alton Maddox, Jr., in social media postings charged Mr. Sterling engaged in "group defamation." He argues every Black person in America has grounds to sue Mr. Sterling. Mr. Maddox has filed a formal complaint with the U.S. Dept. of Justice against the former Clippers owner, saying under the spirit of the 13th Amendment the franchise was managed as a "plantation."
"This forced sale is not a sufficient deterrent against slavery. Because it is a forced sale under the NBA constitution and not under the U.S. Constitution, Sterling will also reap a tax windfall amounting to over three hundred-fifty million dollars," Mr. Maddox said.
Veteran sports writer Howie Evans of the New York Amsterdam News, a Black weekly, said the empowerment of players in the NBA is tied to free agency—and their individual financial destinies. He was in Miami to cover the NBA championship. The focus of the players union is about what players can make and benefits—not much beyond that, said Mr. Evans.
Min. Farrakhan would like to dialogue with NBA players—some professional athletes attended the Million Man March in 1995, have eaten at the Nation's Salaam restaurant in Chicago and attended Nation of Islam Saviours' Day conventions. The Minister has also had relationships with individual players, including future Hall of Famer Shaquille O'Neal and former great player Larry Johnson has supported the Nation. Mr. Johnson called on players to start their own league when the Sterling controversy erupted.
Min. Farrakhan has never sought a mass meeting with NBA players but would like to share visionary ideas with them: Such as how they could easily pool their money to help purchase 1 million acres of farmland as a start for an economic foundation for Black America.
Such an effort would produce jobs, profits, wholesome food and could fuel economic development. In the South Jewish owners used Black labor to produce cotton that built wealth for their people, the Minister noted. "Why can't we go back over that hallowed ground, buy up the Delta—it is available—and (offer) a new way to benefit the little man?" Min. Farrakhan asked.
(Askia Muhammad and the Associated Press contributed to this report.)