The Final Call |
National News
My Brother's Keeper? Presidential initiative inspires hope, questions
By Richard B. Muhammad and Eric Ture Muhammad -Final Call Staffers- | Last updated: Mar 5, 2014 - 6:55:12 AM
What's your opinion on this article?
CHICAGO (FinalCall.com) - When Bryan Echols heard about President Obama's My Brother's Keeper Initiative, which is supposed to improve the lot of young men of color, it was a bittersweet moment.
He has been working with other activists and organizers for nearly 10 years, trying to get the plight of Black males on the agenda of foundations and others with the power to improve their lives. The Black Men and Boys 2025 campaign he was a part of met with philanthropists, funders and even White House staff a few years ago. There was support at times but nothing that put the critical plight of Black males at center of discussions or as a major point of focus. The group wanted a minimum 20-year commitment from funders so that Black boys born in 2007 would have better lives when they hit age 18 in 2025.
Mr. Echols, who is starting the Chicago chapter of 100 Black Men, wasn't at the White House as part of the work he pioneered but is positive about the focus. He like others isn't quite sure where it will go or how it will end up.
Mr. Echols is sure of one thing: It will take constant investment to beat back the problems stalking Black males. The $350 million initial investment promised over 5 years may not be a lot if divided across 50 states and help for Blacks and Latinos, he said. And, not only does the money need to get to grassroots workers in neighborhoods, those workers need to deliver what the foundations ask for, said the former executive director of MAGIC, a successful but now defunct social service and organizing organization that did substantial work with Black males in the Woodlawn neighborhood of Chicago.
Another question is whether the focus on young men of color will last longer than five years, he added.
President Obama, flanked by Black boys, celebrities, non-profit leaders, politicians, and prominent Black men and even families who have lost sons in racially charged incidents, made the announcement Feb. 27.
"After months of conversation with a wide range of people, we've pulled together private philanthropies and businesses, mayors, state and local leaders, faith leaders, nonprofits, all who are committed to creating more pathways to success.  And we're committed to building on what works.  And we call it My Brother's Keeper," said Mr. Obama.
The goal is to support and adopt community approaches that have helped youngsters, partner with local businesses and foundations to offer mentoring, support networks, and skills needed to get a job and join the middle class. It's "a more focused effort," he asserted. But the president added, government cannot play the only—or even the primary—role. "We can help give every child access to quality preschool and help them start learning from an early age, but we can't replace the power of a parent who's reading to that child. We can reform our criminal justice system to ensure that it's not infected with bias, but nothing keeps a young man out of trouble like a father who takes an active role in his son's life." It wasn't exactly clear, however, how all this would happen and the participating stakeholders are supposed to come back in 90 days with more details.
While the initiative will call for more responsibility from Black young men and aim to offer "pathways," there will be no tackling of the problem of institutional racism and White privilege that overrides Black suffering. And the criminal justice system is nowhere free of bias and guaranteed quality education for Black males is also non-existent—Black males fare worse academically and suffer more when it comes to discipline.
The initiative was widely lauded and the president's confession of personal failures and meeting with the Black mentoring group in a Woodlawn high school and sharing his struggle was repeated over and over again in the media and received major news coverage.
The president also announced the My Brother's Keeper Task Force, an interagency effort, to help determine what is working, how the federal government's policies and programs can better support these efforts, and how to pull state and local officials into the endeavor. Plans also call for an online White House portal to share information about successful programs and research and a public website to assess the faring of boys and young men of color.
Foundations are spending $150 million now and are expected to raise another $200 million over five years to further the effort, the president said. Mr. Obama added that he and First Lady Michelle Obama are committed to the initiative after his term in office ends.
Big talk or bold action?
"The idea is timely and there are many who qualify for these types of funds," said Enoch Muhammad, co-creator and founder of the Chicago-based Hip Hop Detox, a national program that works to empower youth with healthy life choices and to become productive adults. "Because they do this work and have been successful," he said. The group uses hip hop music, culture and performances to inform and inspire young people to take more positive actions with their lives.
Founded in 2000, the organization operates in over 10 cities across the U.S. and since 2006 has served more than 200,000 youth in Chicago public schools. However, the struggle has been funding, because donors are often selective and politics and connections can influence who actually gets resources. "It's only by the blessings of the Most High that we are able to keep doing. We haven't gotten a lot of support financially," said Enoch Muhammad.
During his Mosque Maryam address on March 2, the Honorable Minister Louis Farrakhan applauded the initiative. "We voted our brother into office and thank God … for the first time, he really laid something out for Black and Hispanic youth and he spoke bold. But he's in danger," the Nation of Islam minister warned.
A call of this sort will also require rewriting legislation and policy that targets Black and Brown males. As recently as 2013, admitted the White House, only 14 percent of Black boys and 18 percent of Latino boys scored proficient or above on the 4th grade reading component of the National Assessment of Educational Progress compared to 42 percent of White boys and 21 percent of Black and Latino girls. Youth who cannot read "proficiently" by third grade are four times less likely to graduate high school by 19. By 9th grade, 42 percent of Black male students have been suspended or expelled during their school years, compared to 14 percent of Whites. Blacks account for only 16 percent of the youth population, yet represent 28 percent of all juvenile arrests, and 37 percent of juveniles in detention. Just over six percent of the overall population in 2011, Black males of all ages comprised 43 percent of the murder victims. In another troubled demographic, Blacks and Latinos who possess a felony record, whom might have already repaid their respective debts to society, still are often unable to secure gainful employment, qualify for federal housing or education, medical insurance or even the right to vote.  Certainly the national initiative undertaken by President Obama to improve the life trajectory of African American and Latino boys is right, relevant, timely and to be commended," said award-winning educator and author Dr. Chike Akua.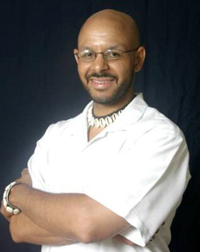 The renowned educator works closely with urban schools providing culturally relevant professional development to educators through the Teacher Transformation Institute,
www.MyTeacherTransformation.com
. Dr. Akua notes in his critically-acclaimed book "Education for Transformation" that "culture is the key—the critical mediating factor in increasing student achievement among African American students and students of color."  As such, he told The Final Call, "any effort to reach African American and Latino boys should include a strong cultural component which shares the best of their culture at a time when the worst of the culture is placed in broad, global media circulation."
There is no greater success story in transforming troubled young Black men and boys into productive members of society than the Nation of Islam's manhood training program, said Abdul Sharrieff Muhammad, Southern Regional student minister and former supreme captain of the Nation of Islam. During the 1990s followers of Min. Farrakhan, he noted, gained national attention in the reformation of Mayfair Mansions in Washington, D.C., an impoverished community riddled with gun violence, drugs, high crime and joblessness. In 1995, nearly two million Black men gathered on the mall for the Million Man March with a national agenda of adoption and returning fathers to their families and the building of community organizations to promote change. "We should have been called to the table. We have a proven track record of more than 80 years and to this very day, our manhood training classes are conducted every day throughout America. We can help this initiative. Our success speaks for itself," said Abdul Sharrieff Muhammad.
Critics contend that if the administration is really talking about helping this troubled demographic, there has to be a clear target audience, whether poor or middle class, those with criminal records or those under 18 who are less likely to possess felony convictions. "Those are all different projects and it's hard to know exactly who they are targeting with this particular initiative," said Dr. Boyce Watkins, founder of YourBlackWorld.net and creator of "The 8 Principles of Black Male Empowerment," a guide to empowerment and responsibility.
"If you only help Black men who don't have a criminal record, then you're going to have a lot of brothers who will not receive the benefits from this. If you are only helping Black men under the age of 18, then you are affectively assuming that all the Black men above that age should be thrown away. So the hope is that they will spread the benefits around and not keep them confined to one particular place," he told
The Final Call
.
"I personally don't want to see this become a project of mass assimilation of young Black men. I don't want to see this become a project of elitist intention, where you're taking care of the young brothers who are already going to Harvard or Yale, but you are not taking care of your brothers on the South Side of Chicago whose lives are at stake. I want to see real progress," Dr. Watkins said. "I want to see some data that shows the Black male unemployment rate has declined, Black male incarceration rate has declined and that the education gap has shrunk. If this really is something that works, the numbers will show it."
Dr. Watkins said that Mr. Obama's announcement is the "best move" he has made since taking office. And it might even quiet some of the naysayers. "I think that it can work. I think that even if you are a critic of the president, you hope that it's going to be productive. The question is: are you inviting stakeholders to the table who have been doing this kind of work, all along? I mean if you want to grow more flowers, you should go and talk to the gardener and give him money to buy more seeds. So, you got individuals who—like Father Michael Pfleger, Minister Louis Farrakhan and others, who have proven themselves to be moral leaders when it comes to having the ability to get the most out of young Black men. If you are trying to do this and not partnering with those individuals, then it almost says that it is more of a selfish or politically driven initiative than it is one actually designed or set up to achieve the desired result," he said. "It won't quiet his naysayers all together; they still have a legitimate concern. But, at the same time it certainly helps his grade. Maybe his grade goes from a C minus to a C plus now. He is still not the president we would like. But, he is a better president than he was before the initiative began."
Bryan Echols also sees some harsh realities to be faced, like the reluctance to embrace anything that deals with Black males alone and the problem of structural racism, which fueled policies like mandatory minimums, criminal possession of marijuana laws and zero tolerance policies that push young Blacks into the criminal justice system, not to mention stop and frisk police policies. If funders or political leaders are "helping" on the one hand but supporting for-profit prisons, closing schools, not opening up jobs on construction projects, and supporting conservative laws like Stand Your Ground on the other, what looks like help isn't help, he said. Black men have been behind since the country started and that's a lot of ground to make up, said the activist. And, Mr. Echols added, it's also one thing to talk about making youngsters more responsible, which has its place, but Black males are trying to get out of a created condition, not random circumstances.