The Final Call |
FinalCall.com Focus on Wikileaks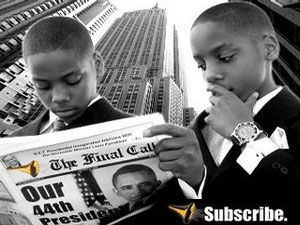 by Pratap Chatterjee
Experts who have trawled through new files say that the documents show that the U.S. military jumped to some very dubious conclusions. Worst of all the Wikileaks files prove that hundreds... »
FEATURED STORIES
(FinalCall.com) - Had Julian Assange emerged in China, Iran or...
The fallout continues after Wikileaks began posting thousands of leaked...
Experts who have trawled through new files say that the documents...
NEW YORK (IPS/GIN) - Freedom of the press could be...
Wikileaks Founder and Editor Julian Assange walked out of a...
(Al Jazeera) - WikiLeaks has released a classified US military...
NEW YORK - The publication of a motherlode of secret...
WASHINGTON - The dominant theme that emerged in U.S. media...
Julian Assange, the founder of WikiLeaks, may now be sitting...
(FinalCall.com) - Since the media group, Wikileaks began posting thousands...