The Final Call |
Weekly Column by the Honorable Minister Louis Farrakhan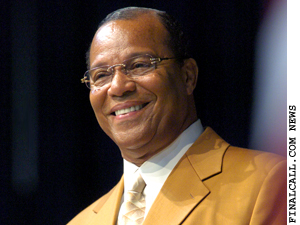 by
The Honorable Minister Louis Farrakhan
In China, in Japan, in Europe, in Africa, in the Caribbean, in Central America and South America, the youth are following you. You are already the leaders of the world—and... »
FEATURED STORIES
Most of you have benefited in some way from a...
This is a strange subject: The Crucifixion of Michael Jackson....
Our sympathy has always been with the Haitian people and...
In China, in Japan, in Europe, in Africa, in the...
I read of this unfortunate incident in our newspaper, The...
What do we as human beings desire in a world...
During this month of Ramadan, each day we are to...
Why is the Ummah divided so terribly today that Muslims...
The woman, if true to her feminine nature, is really...
There is a scripture in the Bible that reads, "For...
But History is teaching us, because we have been crying...
Our children will not voice their opinions or share their...