The Final Call |
Weekly Column by the Honorable Minister Louis Farrakhan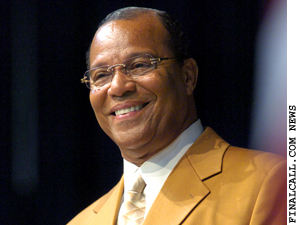 by
The Honorable Minister Louis Farrakhan
We're going to touch on a lot of stuff this morning, but I really want to focus on the inspiration as you just talked about in terms of these influences... »
FEATURED STORIES
Most of you have benefited in some way from a...
This is a strange subject: The Crucifixion of Michael Jackson....
Our sympathy has always been with the Haitian people and...
We're going to touch on a lot of stuff this...
America, in her decline, is not as attractive as she...
The greatest demonstration of Allah's (God's) love is that He...
They have no fear and they don't have any respect...
We must change the thinking, for the scripture teaches "As...
One of the most beautiful things about the religion of...
God allowed Pharaoh to become great: He allowed Pharaoh to...
This text is excerpted from a nearly three-hour lecture delivered...
May Allah guide us in The West to show an...