The Final Call |
Weekly Column by the Honorable Minister Louis Farrakhan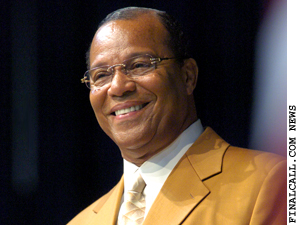 by
The Honorable Minister Louis Farrakhan
The only thing between us and the consequences of our action is The Grace and Power of God to delay the punishment/avert the punishment based upon us, or bring it... »
FEATURED STORIES
Most of you have benefited in some way from a...
This is a strange subject: The Crucifixion of Michael Jackson....
Our sympathy has always been with the Haitian people and...
The only thing between us and the consequences of our...
Seven billion people on our planet are upset, angry, dissatisfied...
The Honorable Elijah Muhammad said that Master Fard Muhammad, the...
You have to start with land … The Honorable Elijah...
I am appealing to you on behalf of our people...
My reason for coming is hopefully that I might say...
What must government, corporate America, labor unions, bankers and the...
Martin Luther King, just weeks before he was assassinated, in...
Thousands upon thousands of jobs for the working man, the...