The Final Call |
Weekly Column by the Honorable Minister Louis Farrakhan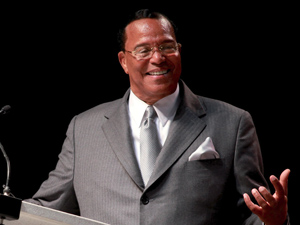 by
The Honorable Minister Louis Farrakhan
"How Strong is The Foundation; Can We Survive?": If your "foundation" is this world and this world's life, you're not going to be "successful." All that we do, all that... »
FEATURED STORIES
Most of you have benefited in some way from a...
This is a strange subject: The Crucifixion of Michael Jackson....
Our sympathy has always been with the Haitian people and...
"How Strong is The Foundation; Can We Survive?": If your...
I thank Allah for the day of "February 26th," which...
If what the prophets predicted of "end times" did not...
Central to some of the most widely known and elaborate...
If your president is someone who the American people have...
Those who live in these so-called holy cities: Are you...
None of these cities that you call "holy" are holy...
Although it's up to you to do with it what...
The Honorable Elijah Muhammad started learning and teaching of this...