The Final Call |
Weekly Column by the Honorable Minister Louis Farrakhan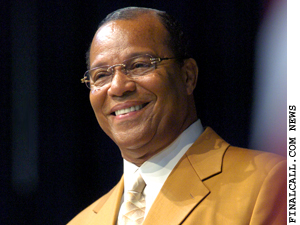 by
The Honorable Minister Louis Farrakhan
Each of us has to decide to clean up our act. This body is the real House of God. Not the physical houses of worship that we go to, not... »
FEATURED STORIES
Most of you have benefited in some way from a...
This is a strange subject: The Crucifixion of Michael Jackson....
Our sympathy has always been with the Haitian people and...
Each of us has to decide to clean up our...
Some of you don't even know why you're in pain,...
Do we need land? Did you know at the beginning...
If we are not the owners of land, and lots...
The greatest gift to any man is a virtuous woman....
With a proven Economic Blueprint to "end poverty and want"...
We have to study "Booker T. Washington," study "Marcus Garvey,"...
They had hope that maybe you would change the direction...
For this nation is now being sent to the depths...