The Final Call |
Weekly Column by the Honorable Minister Louis Farrakhan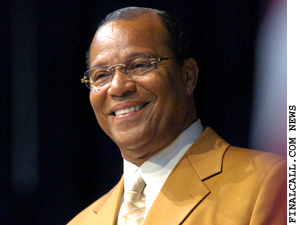 by
The Honorable Minister Louis Farrakhan
We must recognize that we are living under colonial status. What is a "colony"? It's a separate condition where there is an aggregate of people with similar language, culture, history,... »
FEATURED STORIES
Most of you have benefited in some way from a...
This is a strange subject: The Crucifixion of Michael Jackson....
Our sympathy has always been with the Haitian people and...
We must recognize that we are living under colonial status....
Beloved pastors, my dear Christian family, I am so honored...
Today, I asked to speak to the Youth Leadership that...
I know many of you are voters, and you can't...
I am here to honor a great servant of Allah...
Brothers and sisters, the American people, you are seeing, now,...
I stand with you. We in the Nation of Islam...
I don't have any illusion about telling you to vote....
Brothers and Sisters, this peaceful coexistence with the murder of...