The Final Call |
Weekly Column by the Honorable Minister Louis Farrakhan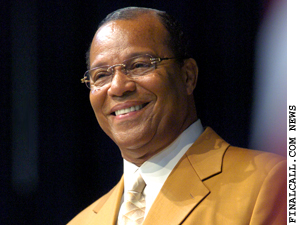 by the Honorable Minister Louis Farrakhan
My reason for coming is hopefully that I might say something that would inspire and encourage you to be the best that you can be, because the walls, no matter... »
FEATURED STORIES
Most of you have benefited in some way from a...
This is a strange subject: The Crucifixion of Michael Jackson....
Our sympathy has always been with the Haitian people and...
My reason for coming is hopefully that I might say...
What must government, corporate America, labor unions, bankers and the...
Martin Luther King, just weeks before he was assassinated, in...
Thousands upon thousands of jobs for the working man, the...
When you pick up the newspaper and you read about...
What has Cuba done that is not neighborly and what...
Everybody is looking for somebody to straighten out a mess...
If we don't make earnest moves toward real solutions, then...
This university, Morgan State, and all HBCUs, are under attack....