The Final Call |
Weekly Column by the Honorable Minister Louis Farrakhan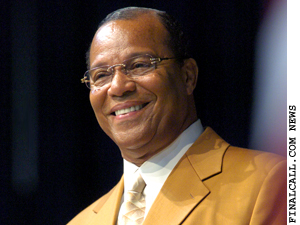 by
The Honorable Minister Louis Farrakhan
We need a new code between us. The code should start like this: "This is my brother. We all were brought over on a slave ship from Mother Africa, and... »
FEATURED STORIES
Most of you have benefited in some way from a...
This is a strange subject: The Crucifixion of Michael Jackson....
Our sympathy has always been with the Haitian people and...
We need a new code between us. The code should...
Thousands upon thousands of jobs for the working man, the...
The origin of this present article stems from a brief...
It is imperative that all of us who are in...
Business is really Warfare— but, it's the activity of life...
Education is supposed to be the proper cultivation of the...
We live in an unsafe world and that which is...
My dear brothers and sisters, if you notice from the...
According to history, four peoples were involved in bringing our...