The Final Call |
Weekly Column by the Honorable Minister Louis Farrakhan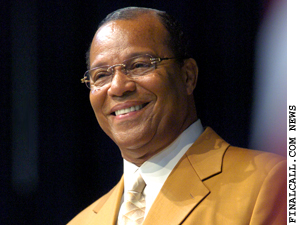 by
The Honorable Minister Louis Farrakhan
In light of controversy in the media and the public regarding Jewish leadership, some Black elected officials, the Honorable Minister Louis Farrakhan and the Nation of Islam, we are reprinting... »
FEATURED STORIES
Most of you have benefited in some way from a...
This is a strange subject: The Crucifixion of Michael Jackson....
Our sympathy has always been with the Haitian people and...
In light of controversy in the media and the public...
Satan's first deception is making God a "mystery." In Chapter...
In light of controversy on social media, traditional media and...
Prophets don't come because things are right. That's like the...
So many of us today are steeped in religiosity that...
The Time for "marching" is over! We've done that, and...
If you are not going to prepare your people to...
You must be able to recognize the enemy no matter...
Women: You've got to be set free! What God has...