The Final Call |
Perspectives
Plastic Surgery: Who Sets the Standard of Beauty?
By Ebony S. Muhammad | Last updated: Jul 8, 2011 - 12:23:37 PM
What's your opinion on this article?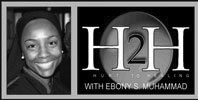 Last month a very interesting, yet disturbing "research" article written by Dr. Satoshi Kanzawa, a Japanese psychologist, was released and posted on Psychology Today's web site titled "Why Are Black Women Less Physically Attractive Than Other Women?" Immediately after its release a massive uproar among other media entities as well as individuals began with countless comments and emails to the magazine.
According to The Atlantic Wire, the article used data based on another study to make several claims such as "black women are objectively less physically attractive than other women" yet "subjectively consider themselves to be far more physically attractive than others." After attempting to edit the article by changing the title to, "Why Are African-American Women Rated Less Attractive Than Other Women, but Black Men Are Rated Better Looking Than Other Men?", as if using "African-American" would make it more acceptable or politically correct, the magazine retracted the post from its website in its entirety. However, others have reposted this article to prevent this obvious insult to be swept underneath the rug. Dr. Satoshi Kanazawa is now under investigation by the London School of Economics, where he is a professor, after a unanimous vote for his dismissal by the student union.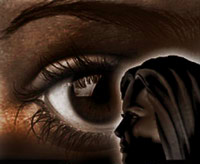 Although this "research" study and its implications are upsetting, is it that in 2011 Black women actually find themselves less attractive in comparison to other races?
According to Afro.com, there has been a five percent increase in the number of plastic surgeries among Black women. Plastic surgery procedures rose from 942,571 in 2008 to 985,907 in 2009. To be honest, I find both numbers alarming. The most common procedures performed on these Black women were breast reduction, liposuction, and nose-reshaping. Procedures among Black female celebrities consist of skin lighteners and Botox injections. What has caused this rise in face and body manipulations? If these women view themselves in a less than positive way, who is it that they are comparing themselves to as the "standard" of beauty?
The latest issue of ESSENCE magazine, which features Beyoncé on the cover, suggests some validity to the trend of skin lightening treatments. This also includes her new album cover, in which both show that her skin tone has been dramatically lightened. What message is this sending to both men and women of what "beauty" is? This is quite ironic since over 28 million women of other ethnicities invest over $5 million annually in skin tanning procedures according to TanningProgram.com. Who are they investing so much money to look like?
Among these procedures are buttock implants. On February 2011, a 20-year old woman died from complications resulting from a procedure to enhance the size of her buttocks after being rejected for a part in a Hip Hop music video. It was reported that after she was turned down for the part her confidence was at an all time low, but why? What standard of "perfection" was she attempting to reach?
Over five percent (60,000) of 1.2 million of the women interested in plastic surgery are under the age of 18. Dr. Cap Lesesne, the author of the book "Confessions of a Park Avenue Plastic Surgeon" says that it is best to start early. Is this what we are telling our young girls, to reject who they are and how they look and "fix" it with plastic surgery? According to FcTorch.net, college students as well as women between the ages of 19-40 years of age receive plastic surgery. One set of friends got breast augmentations for their 18th birthday, because their mothers "offered" to pay for it. It appears as though iPods are now being replaced with scalpels.
The Most Honorable Elijah Muhammad teaches that we have been taught to hate ourselves by way of our slave-masters and slave-master's children. He states, "Your Black skin is the best, and never try changing its color." In the Willie Lynch Letter and the Making of A Slave written in 1712, he describes the method of creating various hues and other physical attributes of Black men and women by way of intermixing the White blood with the Black. This was to create differences and division among the slaves which would give rise to envy, distrust, disunity and ultimately self-hatred. We cannot be under the illusion that these principles are not being implemented in 2011. What's unfortunate is that we don't seem to believe its still occurring. We couldn't be more wrong.
For example, over 1.5 million issues of ESSENCE magazine are in circulation each month with a focus on Black women between the ages of 18-49,which reflects the age range of women interested in plastic surgery as mentioned above. ESSENCE also receives 1 million unique visitors to their website, which means people who visit more than once within a specified period of time. However, in 2005 ESSENCE magazine was sold to TIME, Inc. Thus no longer being a Black-owned publication, which means the original mission and vision in the upliftment of Black women has been compromised greatly. Who's to say that now under different ownership the views and ideals of the new owners are not in some way being injected into the readers subtly? This not only applies to magazines, but also television networks such as B.E.T. which is no longer Black-owned. When one begins to entertain thoughts of inadequacy in areas of appearance, love, and confidence the question has to be posed as to where do these suggestions come from? What is it that we are watching on television? What are we reading? More importantly, what are we telling ourselves and our young girls about loving self and accepting our natural beauty? If the results end with self-mutilation, we aren't conveying the truth. What better standard to have than the one God has given?
(Ebony Safiyyah Muhammad is a Certified Thanatologist specializing in grief and loss. She is a depression and stress management specialist, and is a candidate for her license as a massage therapist. To learn more visit http://www.hurt2healing.org/.)