The Final Call |
Minister Louis Farrakhan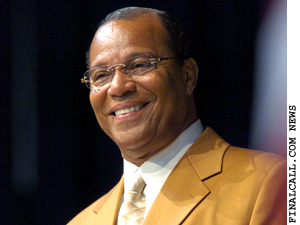 by
The Honorable Minister Louis Farrakhan
A problem exists within the Black community and among Black people throughout the world, which we must solve if we are going to enjoy the blessings of truth, which are... »
FEATURED STORIES
The Honorable Minister Louis Farrakhan responds to questions and statements...
Most of you have benefited in some way from a...
This is a strange subject: The Crucifixion of Michael Jackson....
Our sympathy has always been with the Haitian people and...
A problem exists within the Black community and among Black...
Thomas Jefferson and the early writers of the Declaration of...
"Babylon is used as an example for some distant people...
The idea of dialogue, truthful dialogue, that gets us past...
I would advise those who are ready to work, those...
All of our struggles, as Black people, have been against...
When the pastors go out among the people, the people...
Every holiday of the White man is alcohol, games of...