The Final Call |
Minister Louis Farrakhan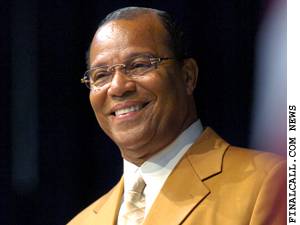 by
The Honorable Minister Louis Farrakhan
Our subject, as the 48th edition of "The Time and What Must Be Done," deals with two powerful words: "SEPARATION!" and "INDEPENDENCE!" We must be separated from our former slave... »
FEATURED STORIES
The Honorable Minister Louis Farrakhan responds to questions and statements...
Most of you have benefited in some way from a...
This is a strange subject: The Crucifixion of Michael Jackson....
Our sympathy has always been with the Haitian people and...
Our subject, as the 48th edition of "The Time and...
Each of us has to decide to clean up our...
Some of you don't even know why you're in pain,...
Do we need land? Did you know at the beginning...
If we are not the owners of land, and lots...
The greatest gift to any man is a virtuous woman....
With a proven Economic Blueprint to "end poverty and want"...
We have to study "Booker T. Washington," study "Marcus Garvey,"...