The Final Call |
Minister Louis Farrakhan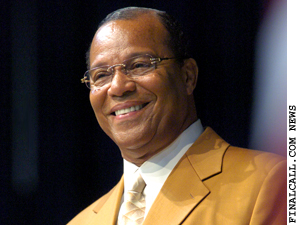 by
The Honorable Minister Louis Farrakhan
Right now the world of Islam stands on the brink of a pit of fire. Why do we deserve the fire and anger of Allah? It is because we are... »
FEATURED STORIES
The Honorable Minister Louis Farrakhan responds to questions and statements...
Most of you have benefited in some way from a...
This is a strange subject: The Crucifixion of Michael Jackson....
Our sympathy has always been with the Haitian people and...
Right now the world of Islam stands on the brink...
I would like to speak tonight on the subject of...
There is a scripture in the Bible that reads, "For...
All acts of violence for political purposes against the innocent...
My dear brothers and sisters, once again, by the favor...
At one point in the history of this country the...
The greatest gift of God to us today is right...
In America, not only are Black people dissatisfied, but White...