The Final Call |
Minister Louis Farrakhan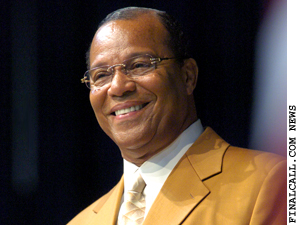 by The Honorable Minister Louis Farrakhan
I have dedicated my life to truth and to the service of a suffering Black people in the United States of America, and oppressed people all over the world. However,... »
FEATURED STORIES
I was weighing very carefully the time, the government of...
The Honorable Minister Louis Farrakhan responds to questions and statements...
Most of you have benefited in some way from a...
This is a strange subject: The Crucifixion of Michael Jackson....
Our sympathy has always been with the Haitian people and...
I have dedicated my life to truth and to the...
If you have been to prison, I hope that you...
Pastors today speak of the goodness of Jesus Christ, the...
"Healing" is to make healthy; to make whole or sound;...
Brothers and sisters, you are a good people, but you've...
All human beings desire to be free. In fact, every...
Everybody is looking for somebody to straighten out a mess...