The Final Call |
Minister Louis Farrakhan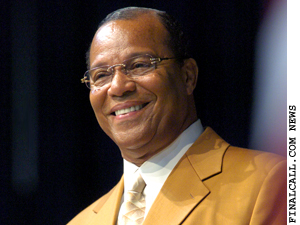 by
The Honorable Minister Louis Farrakhan
It's the greed for short-term profit that has generated an entire society devoid of values and that alienates the poor and the few non-greedy. Most of the incentives and many... »
FEATURED STORIES
The Honorable Minister Louis Farrakhan responds to questions and statements...
Most of you have benefited in some way from a...
This is a strange subject: The Crucifixion of Michael Jackson....
Our sympathy has always been with the Haitian people and...
It's the greed for short-term profit that has generated an...
As long as leaders lie to the American people, they...
President George Bush is really taking the country down at...
by Minister Louis Farrakhan The American people's human rights are...
It is clear from watching the political debate that has...
My dear brothers and sisters, if you notice from the...
I don't have any illusion about telling you to vote....
These heroes have done their work, and we are the...