The Final Call |
Minister Louis Farrakhan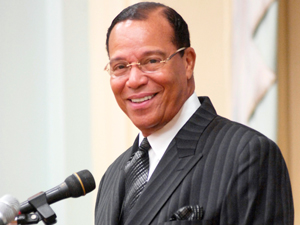 by The Honorable Minister Louis Farrakhan
Are we just in school to get an education so that we can go out and "get a job" and "make some money" and "drive in a nice car" and... »
FEATURED STORIES
The Honorable Minister Louis Farrakhan responds to questions and statements...
Most of you have benefited in some way from a...
This is a strange subject: The Crucifixion of Michael Jackson....
Our sympathy has always been with the Haitian people and...
Are we just in school to get an education so...
There will never be a Righteous Kingdom until and unless...
President Abraham Lincoln wanted to separate Black people, and give...
Even though America says she wants change and renewal, she...
With us, many revolts in the Western Hemisphere were begun...
As I walked Edmund Pettus Bridge, my mind was on...
I am writing this letter to once again appeal to...
The only thing between us and the consequences of our...