The Final Call |
Minister Louis Farrakhan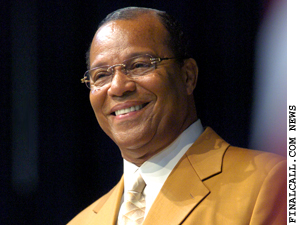 by
The Honorable Minister Louis Farrakhan
This is only the beginning: Brothers and sisters, once the enemy sees what the power of our unity can do to his economy, we don't stop there.... »
FEATURED STORIES
The Honorable Minister Louis Farrakhan responds to questions and statements...
Most of you have benefited in some way from a...
This is a strange subject: The Crucifixion of Michael Jackson....
Our sympathy has always been with the Haitian people and...
This is only the beginning: Brothers and sisters, once the...
We look to the past for guidance, but we must...
Now, this movement is no "plaything." You heard me say,...
It is imperative that all of us who are in...
We're about to boycott Christmas. You love Christ? Then the...
There can be no freedom, no justice, no equity without...
Yes, "All Lives Matter." But the only reason you are...
The time requires that a demand be made on the...