The Final Call |
Minister Louis Farrakhan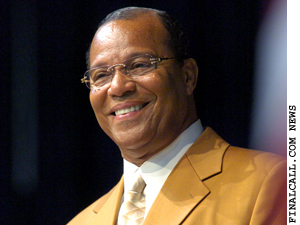 by
the Honorable Minister Louis Farrakhan
I read of this unfortunate incident in our newspaper, The Final Call, and it is one of many that are taking place in cities throughout America that you don't hear... »
FEATURED STORIES
The Honorable Minister Louis Farrakhan responds to questions and statements...
Most of you have benefited in some way from a...
This is a strange subject: The Crucifixion of Michael Jackson....
Our sympathy has always been with the Haitian people and...
I read of this unfortunate incident in our newspaper, The...
What would Syria have to gain by using chemical weapons...
I respectfully ask our government, the Secretary of State: How...
The biological pandemic "AIDS" has a bleak, ominous—and questionable—history, when...
We've arrived at a time when what people have sown,...
We have to make the change within ourselves, then we...
Brothers, sisters, do you think you're a real American citizen?...
When I sat with President Obama (he was Senator Obama...