The Final Call |
Minister Louis Farrakhan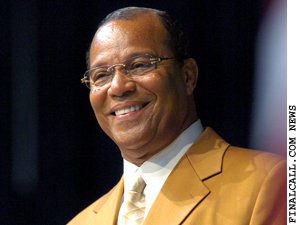 by
The Honorable Minister Louis Farrakhan
Dr. Martin Luther King, Jr., on the night before he was assassinated, was talking so strong … But after he was assassinated, they reduced him to a "dream." Every time... »
FEATURED STORIES
The Honorable Minister Louis Farrakhan responds to questions and statements...
Most of you have benefited in some way from a...
This is a strange subject: The Crucifixion of Michael Jackson....
Our sympathy has always been with the Haitian people and...
Dr. Martin Luther King, Jr., on the night before he...
In America, we have millions today who are homeless. We...
Why the subject, "The Limitless, Immeasurable Value and Beauty of...
Satan, a "Universal Snooper": Why does he need to know...
Mr. Trump has changed the narrative. Black people don't hate...
Brothers and sisters, when you talk to "power": You can't...
Today, I asked to speak to the Youth Leadership that...
There has to be a perfect man to unite with...