The Final Call |
Minister Louis Farrakhan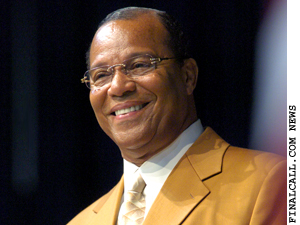 by
The Honorable Minister Louis Farrakhan
At one point in the history of this country the Black man picked cotton for White people. We must now pick cotton for ourselves, and turn it into lint, and... »
FEATURED STORIES
The Honorable Minister Louis Farrakhan responds to questions and statements...
Most of you have benefited in some way from a...
This is a strange subject: The Crucifixion of Michael Jackson....
Our sympathy has always been with the Haitian people and...
At one point in the history of this country the...
The greatest gift of God to us today is right...
In America, not only are Black people dissatisfied, but White...
America, in her decline, is not as attractive as she...
Everybody is looking for somebody to straighten out a mess...
I read of this unfortunate incident in our newspaper, The...
What would Syria have to gain by using chemical weapons...
I respectfully ask our government, the Secretary of State: How...