The Final Call |
Minister Louis Farrakhan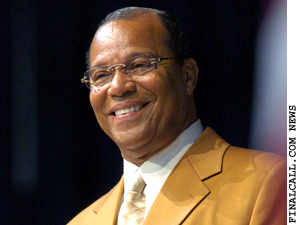 by
the Honorable Minister Louis Farrakhan
For some of us, the word "integration" conjures up a lot of the pictures of the "1960s" when Dr. Martin Luther King, Jr. and so many of our Black leaders... »
FEATURED STORIES
The Honorable Minister Louis Farrakhan responds to questions and statements...
Most of you have benefited in some way from a...
This is a strange subject: The Crucifixion of Michael Jackson....
Our sympathy has always been with the Haitian people and...
For some of us, the word "integration" conjures up a...
In China, in Japan, in Europe, in Africa, in the...
I read of this unfortunate incident in our newspaper, The...
What do we as human beings desire in a world...
During this month of Ramadan, each day we are to...
Why is the Ummah divided so terribly today that Muslims...
The woman, if true to her feminine nature, is really...
There is a scripture in the Bible that reads, "For...