The Final Call |
Minister Louis Farrakhan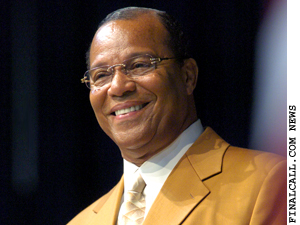 by
The Honorable Minister Louis Farrakhan
This "religiosity" is not the standard by which true men of God are measured. In all the rituals that Islam has, deeply imbedded in those rituals are principles of truth.... »
FEATURED STORIES
The Honorable Minister Louis Farrakhan responds to questions and statements...
Most of you have benefited in some way from a...
This is a strange subject: The Crucifixion of Michael Jackson....
Our sympathy has always been with the Haitian people and...
This "religiosity" is not the standard by which true men...
The greatest characteristic that a leader must have is a...
On January 20, 2017 there will be a change of...
Now on our level, as intellectuals and scholars: What are...
If we properly understand it, the birthday of Jesus should...
I pray that after this Christmas, Santa will be out...
Why did the Founding Fathers say "freedom of speech" was...
Let's look at the money that the business people get...