The Final Call |
Minister Louis Farrakhan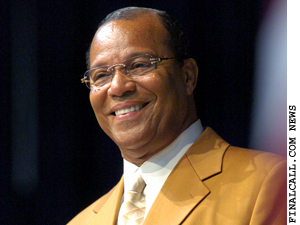 by
the Honorable Minister Louis Farrakhan
The Black woman is completely frustrated and hurt by the lack of development in the Black male. We can reverse this trend only if the Black man can be reflective... »
FEATURED STORIES
The Honorable Minister Louis Farrakhan responds to questions and statements...
Most of you have benefited in some way from a...
This is a strange subject: The Crucifixion of Michael Jackson....
Our sympathy has always been with the Haitian people and...
The Black woman is completely frustrated and hurt by the...
As I have traveled throughout the country, everywhere I go...
An untold sum of taxpayer dollars was used by the...
Focus your attention on the rise of women all over...
The world of religion has been poisoned, whether it's Christianity,...
The world wants change; the world needs change, but the...
It has been a secret-"above top secret"-in the United States,...
"How Strong is The Foundation; Can We Survive?": If your...