The Final Call |
Minister Louis Farrakhan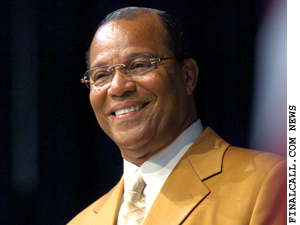 by
The Honorable Minister Louis Farrakhan
Look at the argument that Jesus is having with the Jews; it's right in the Bible—and you haven't paid attention to it. And look at you Christian: You don't want... »
FEATURED STORIES
The Honorable Minister Louis Farrakhan responds to questions and statements...
Most of you have benefited in some way from a...
This is a strange subject: The Crucifixion of Michael Jackson....
Our sympathy has always been with the Haitian people and...
Look at the argument that Jesus is having with the...
In light of controversy in the media and the public...
Satan's first deception is making God a "mystery." In Chapter...
In light of controversy on social media, traditional media and...
Prophets don't come because things are right. That's like the...
So many of us today are steeped in religiosity that...
The Time for "marching" is over! We've done that, and...
If you are not going to prepare your people to...