The Final Call |
Minister Louis Farrakhan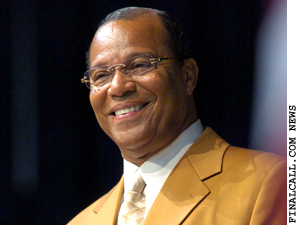 by The Honorable Minister Louis Farrakhan
My teacher asked me what is meant by "the abomination that brings desolation?" I said, "I don't know." He said, "it's hatred. When people who hate will stand in the... »
FEATURED STORIES
I was weighing very carefully the time, the government of...
The Honorable Minister Louis Farrakhan responds to questions and statements...
Most of you have benefited in some way from a...
This is a strange subject: The Crucifixion of Michael Jackson....
Our sympathy has always been with the Haitian people and...
My teacher asked me what is meant by "the abomination...
This has never been a country of the people, by...
What is "Sedition"? It is "actions or words intended to...
The Honorable Elijah Muhammad taught us that one of the...
As we read this article, many wars are raging in...
Why the subject, "The Limitless, Immeasurable Value and Beauty of...
Many people do not wish to say that the human...