The Final Call |
Minister Louis Farrakhan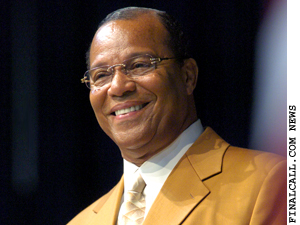 by
The Honorable Minister Louis Farrakhan
It is a special night to see Sister Miriam and the children of Brother Akbar and the sacrifice that she made, and they made, and then his other children and... »
FEATURED STORIES
I was weighing very carefully the time, the government of...
The Honorable Minister Louis Farrakhan responds to questions and statements...
Most of you have benefited in some way from a...
This is a strange subject: The Crucifixion of Michael Jackson....
Our sympathy has always been with the Haitian people and...
It is a special night to see Sister Miriam and...
Thomas Jefferson and the early writers of the Declaration of...
The subject matter that I wanted to deal with today...
I was thinking this morning about Ayatollah Ruhollah Khomeini of...
There are no creatures superior to the human being. The...
The Time for "marching" is over! We've done that, and...
I bear witness that God is one, His people are...