The Final Call |
Perspectives
What is Trump interest in Africa?
By
Jehron Muhammad
-Contributing Writer- | Last updated: Oct 18, 2017 - 10:52:26 AM
What's your opinion on this article?
African leaders, and frankly everyone else, are still waiting for the Trump administration to explain its policy, or the lack thereof toward Africa.
His remarks to a select group of African leaders, after his speech at the UN, called on them to invest in the U.S. and then shifted to security cooperation by urging Africans to help defeat Islamist extremists and the threat from North Korea, while proposing no new African initiatives.
This past September the United Nations Security Council's acting president, Ethiopian UN ambassador Tekeda Alemu, hoped to use his country's temporary position to invite President Donald Trump to attend an important UN session where a significant spotlight would be put on South Sudan, where internecine fighting has resulted in over a million people fleeing into neighboring Uganda.
Though attending the 72nd UN General Assembly in September and addressing its 193-member states, Mr. Trump's only interaction with African leaders came when he hosted a luncheon that included Ethiopia, Ghana, Guinea, Ivory Coast, Namibia, Nigeria, Senegal, Uganda, and South Africa.
Only the nations of Africa, minus maybe Egypt, get lumped together, as if the entire continent is one country. In fact, the last time this occurred was in March of 2013 when "well-behaved African heads of state … (were) rewarded by President Barack Obama with a chance to meet with him in groups of four and have their picture taken with him," reported africasacountry.com. It was like they were meeting a rock star, but it was a state visit.
And to make matters worse, in both cases, they sat with folded hands like American subjects. "The wider symbolism was unmistakable," wrote Elliot Ross, "Those guys, Obama is saying, work for me. African visitors (unlike other heads of state) can be received in groups, as, they're all Africans, don't need to be spoken to individually. Politics? Negotiations? They're just happy to be here."
During the luncheon, which you could only attend if you signed off on Mr. Trump's desire to reform the UN, he sounded like a neo-colonialist declaring, "I have so many friends going to your countries trying to get rich. I congratulate you, they're spending a lot of money. … It's really become a place they have to go, that they want to go." Did any African leader express outrage? No. Repeating the 2013 meeting with President 44, they sat there with folded hands like American subjects.
In July it came out that U.S. Secretary of State Rex Tillerson was planning to abolish the department's special envoy to Sudan and South Sudan as well as a diplomatic trouble-shooter to the Great Lakes region and Congo. He wrote that the combined savings would be more than $5 million. This was in line with Mr. Trump's goals of slashing the State Department budget by 30 percent.
"Dissolving the office of a special envoy is usually done when their task is complete," Raymond Gilpin, an expert at the Africa Center for Strategic Studies, a Pentagon think tank, told Al- Jazeera.
"With what's going on in South Sudan and the humanitarian catastrophe that's unfolding in northern Uganda, and refugees crossing the border from South Sudan, I think that task is far from complete."
Mr. Trump's apparent lack of interest in Africa, not only recently came when he failed to include anything of any substance about Africa in his address to the 193-member General Assembly, over a quarter of which are in Africa, but also in Hamburg, Germany, at the Group of 20 summit. During the closed-door talks on African development, the president "famously" stepped away giving up his chair to his daughter, Ivanka.
The only recent policy of note that included Africa, under the Trump administration, includes removing Sudan from the travel ban list and replacing it with Chad. Some experts say the United Arab Emirates influenced lifting the ban because of the 6,000 Sudanese troops in Yemen. Why Chad has been included in the new travel ban is anyone's guess?
As a recent Newsweek reported, "Given Chad's long history of cooperation with the United States and other Western powers—such as France—on counterterrorism, it appears strange that Chadian President Idriss De'by would withhold information from his counterpart in Washington." Another reason, and this might be grasping at straws, is pay back for the $74 billion fine over taxes Chad served Exxon Mobil. Secretary of State Tillerson is the former chair of Exxon Mobil.
During one of Mr. Tillerson's rare press appearances in early August, in his lengthy remarks, he touched on North Korea, China, Syria, Ukraine, and Venezuela, among other issues, but made no mention of Africa.
This omission, according to published reports, reflects the reality that Africa, with the Trump administration, is "terra incognita," unknown or unexplored territory. The former U.S. intelligence community's top Nigerian expert, Matthew Page, adds that the Trump administration "cares little" about Africa and "understands even less." He wrote on the international news site Quartz Africa, "With no dyed-in-the-wool Trumpian Africa hands available, the administration appears ready to cede Africa policy making to career civil servants and a few mainstream Republican appointees."
President Trump told African leaders that he is dispatching UN Ambassador Nikki Haley, not Secretary Tillerson, to Africa. Ambassador Haley, the former South Carolina governor, has no foreign policy skills other than, as governor, negotiating business deals with overseas companies. She has even less knowledge of Africa and is traveling to two conflict zones, Africa's newest country, South Sudan and the Democratic Republic of Congo or DRC. Ambassador Haley (with no conflict resolution skills) leading a trip into conflict zones may have to do with Mr. Tillerson's lack of interest, State Department budget cuts and the Assistant Secretary of State for African Affairs post remaining vacant.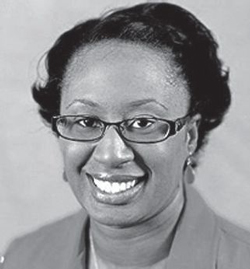 Uju Okoye, a researcher focused on African politics, wrote a recent commentary titled: "Nikki Haley's Trip to Africa will be exercise in hypocrisy." She wrote aside from the president's comments, that included nothing "that relates too closely to reality," he spoke of "fostering peace and development in Africa, even as his administration remains hell-bent on slashing funding for the continent."
Ms. Okoye, who is based in Toronto, wrote that Mr. Trump's "cosmetic moves" that include the upcoming trip to Africa will do nothing to change conditions on the ground. She wrote, this "should not distract us from reality: The Trump administration does not have a problem with allowing African countries to become failed states."
According to the publisher of Uganda's The Independent, Andrew Mwenda, Ms. Okoye's failed state reference—made by her and other Western-based "experts" on Africa—that suggest that Africa needs U.S. aid, whether economic or military, to survive is the wrong narrative. He says Africa's problems, including corruption, nepotism, dictatorships, greed, are evils that have undermined its prosperity is incorrect. Developed countries have historically thrived, he wrote, in spite of mass murders, wars, civil rights abuses, power hungry leaders, etc.
Maybe African leaders, with the majority of the world's scarce mineral resources under their feet, should learn to unify their plight. Since American leaders want to meet with them as a group, they should speak with one collective voice, instead of seeking America's and Europe's dwindling handouts.