The Final Call |
National News
Fatherhood, knowledge, redemption and Black men: We can make it if we try
By
by Bryan Crawford
-Contributing Writer- | Last updated: Jun 13, 2018 - 4:28:01 PM
What's your opinion on this article?
CHICAGO—Black men face a number of negative stigmas that they are always in a constant and perpetual struggle to overcome. But none can be more hurtful and damaging than being stigmatized as a criminal due to having been sent to jail or prison.
According to a 2013 study and report conducted by The Sentencing Project, which was then sent to the United Nations Human Rights Committee, 1-in-3 Black men in America can "expect" to go to prison at some point in their lifetime. Comparatively speaking, according to the same report, only 1-in-17 White men will be imprisoned in their lifetimes.
However, lost in all of this data is the real pain and damaging effects that incarceration has on the Black community, especially for those who go inside and have to leave their children to fend for themselves. Being forcibly separated from those they have a responsibility to provide for and protect, adds to the stress of being caught up in a system designed to completely denigrate the image and reputation of the Black man.
The Nation of Islam Prison Reform Ministry helps Black men turn their lives around inside prison walls and outs them on a path to personal redemption and redeeming others. For Abdullah Muhammad it started when he was introduced to the teachings of the Honorable Elijah Muhammad by Leotis X Beasley while they were incarcerated together.
"The teachings of The Honorable Elijah Muhammad inspired me to begin reciting what I had learned from him, to help other inmates begin changing their lives like Brother Leotis X and myself," Abdullah Muhammad told The Final Call. "After being released from prison in November 1980, I attended my first FOI class with Minister Farrakhan addressing the class. After the class, Minister Farrakhan said to me, 'Allah allowed you to go to prison to study men because you have work to do with men.' Ten years later, the Honorable Minister Louis Farrakhan commissioned me as his student and National NOI Prison Reform Minister. Minister Louis Farrakhan's clear articulation of the teachings of the Honorable Elijah Muhammad helps me plainly introduce men to the knowledge of God and self," he said.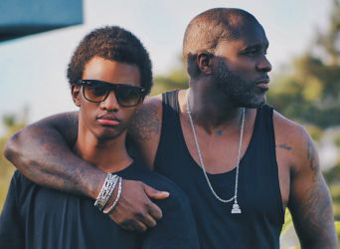 So for almost 40 years, Abdullah Muhammad has serviced inmates in the city, in the state and across the country, bringing them a message of light, life and power.  And, an essential aspect of the teaching of self-improvement is service to others.
In Philadelphia, Wayne Jacobs spent much of his adult life incarcerated, leaving behind three sons who followed in the footsteps of their father and served time. Mr. Jacobs started X-Offenders for Community Empowerment, which focuses on the reforming policies that hurt people who have convictions and incarceration on their records. Mr. Jacobs fought hard in Philadelphia for a "Ban the Box" law, which governs how employers can use criminal records in hiring decisions. Mr. Jacobs also conducts workshops to help those who have done time learn how to complete and file pardon applications to have convictions overturned and records sealed.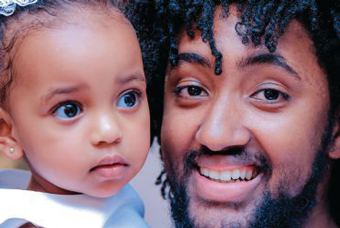 "I have one brother who came into my workshop and learned how to go through the process and received his pardon. He now has his Ph.D.," Mr. Jacobs told The Final Call. "I have another brother who is in the process of opening up a daycare center with his wife now that he's gotten his pardon. None of this would have been possible had these brothers not been able to move past the mistakes that they made which sent them to prison."
Mr. Jacobs has also helped his three sons, who have served 14 years, 15 years, and 16 years respectively, turn their lives around. One of the ways he accomplished this with his children was by explaining the value of volunteering. Anyone who has served time and is looking for a second chance should begin volunteering and prove themselves, he said.
"If an employer sees and knows that you can be responsible with the giving of your time and developing a work ethic for no money, then they'll be willing to give you a chance and hire you," Mr. Jacobs explained.
"Being locked up is stressful, especially when you're not there to protect your children," Tyrone Muhammad, author of "Men on the Inside," and founder of ECCSC (Ex-Cons for Community and Social Change), a Chicago non-profit committed to helping ex-offenders become productive and not repeat offenders.
Mr. Muhammad was sentenced to serve 20 years in prison in the early 1990s, leaving behind a young son and daughter.
"You're not there to provide for them. You're not there to nurture them. And even though I learned the Supreme Wisdom and my children were raised Muslim, the world had a greater pull over them than I was able to have due to me being behind the wall," Mr. Muhammad explained. "It's hard enough trying to do all of those things for your children when you're a free man. So imagine the difficulty of not being able to do those things because you're absent."
It has been said that no Black man who has ever been incarcerated, comes out the same way they went in. For some, a stint in jail, in prison can make them wiser, more hardened criminals. For others, that experience empowers them to come home and use their own lives as an example, especially those who have children.
"Being away makes them understand the value of presence over presents," said Student Minister Troy X of the NOI Prison Reform Ministry. "Some are in pain because they can't be at that graduation and can't be there to encourage their children. Incarceration gives them a new perspective on their role and responsibility they have as a father."
Deno Andrews, who serves as trustee for the Village of Oak Park, a suburb just west of Chicago, followed in the footsteps of his father, Jim Andrews, who started "Felony Franks," a fast food stand staffed entirely by ex-offenders as part of the Rescue Foundation, which focuses on giving those who have been incarcerated an opportunity to learn job skills and develop a work ethic that they can use to gain employment in other areas of business.
"I believe most people believe in second chances," Mr. Andrews said. "I think for employers who do give people a second chance, they feel deep down that they will be successful in it and take advantage of the opportunity. But in the end, for that individual who has been to jail or prison, it comes down to them making a decision on what kind of person they want to be."
Although the Felony Franks business venture has closed, Mr. Andrews continues to work with ex-offenders through the Rescue Foundation by partnering with other business owners looking to hire people with criminal backgrounds and give them an opportunity to prove themselves.
"Over the course of the last eight or nine months, I've been able to convince many small businesses to hire ex-offenders, based on the success we saw at Felony Franks," Mr. Andrews said. "I've helped as many as 30 or 40 ex-offenders become employed, just from working with other business owners and convincing them to hire people."
Tyrone Muhammad is looking to raise money to buy transport vehicles to help children and families make prison visits to loved ones who are oftentimes hours away from home. "I want to buy vans and cars and offer transportation to help take these young boys and girls down to these prisons so they can visit their fathers," he said. "This is something that I want to do personally, but the truth is we should be doing that as a community because so many of our brothers are locked up and alone behind the wall."
" 'There is no human being that cannot be redeemed,' the Honorable Minister Louis Farrakhan has stated. Malcolm X and all of the brothers and sisters, who have gone to prison, found themselves because knowledge entered their hearts and changed their behavior. Every one of our prisoners can experience that change if they are properly taught," said Abdullah Muhammad.
"We as Black men, those who have been incarcerated as well as those who have not, all have a responsibility to help fix what slavery and White Supremacy has done to us," said Cyril Muhammad of Mosque No. 26 in Oakland, California, who also works with the Nation of Islam Prison Reform Ministry. "The Hon. Elijah Muhammad teaches us that no one man can rise above the condition of his people. Therefore, we should use our life experiences—the good and the bad—as testimonies to give guidance to our communities as to what works and what doesn't."