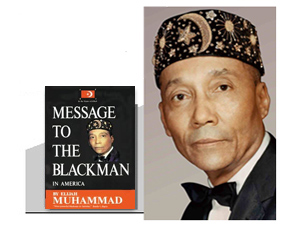 by
Who is His father if God is not His Father? God is His Father, but the Father is also a man. You have heard of old that God prepared a... »
FEATURED STORIES
I'm writing this article as I'm in Chicago for our...
The Honorable Minister Farrakhan's current 52-week lecture series on, "The...
Who is His father if God is not His Father?...
The Honorable Elijah Muhammad did not just accidentally or casually...
The word "attitude" generally means: "a mental position with regard...
We are truly witnessing as in the words of the...
The prophets have warned us of a time that would...
It is my aim, in presenting these articles, to stimulate...
In J.R.R. Tolkien's trilogy, "The Lord of the Rings," it...
America has not only lost and is still losing friendship...
By the guidance of Master Fard Muhammad, the Honorable Elijah...
The information that we are sharing from the lecture entitled,...