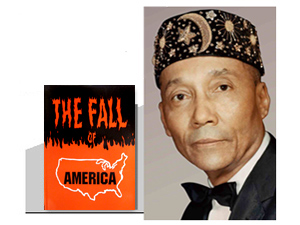 by the Most Honorable Elijah Muhammad
According to radio and television; and according to individual conversation; and according to conversation heard between government officials concerning their problem of trying to find a way to peace for... »
FEATURED STORIES
We stand in need of His mercy; His grace; His...
There is no subject that we can discuss in this...
According to radio and television; and according to individual conversation;...
Here, in America, we were sacrificed to help make Allah...
I began my Sacred Journey of Silence upon the completion...
Messengers are never sent; they always are raised in the...
The prophets demonstrated how family life should be, in terms...
The so-called Negroes are absolutely friendless and have sought in...
In this continuous study of the spiritual significance of the...
The prophecy of the coming of the Son of Man...
During the past 6,000 years, the treatment of women and...
We are being lead as a Nation and as a...