The Final Call |
National News
A politician with a purpose and plan
By
Tariqah Shakir-Muhammad
-The Final Call- | Last updated: Feb 7, 2017 - 1:33:55 PM
What's your opinion on this article?
Influenced by the legacies of Congressman Adam Clayton Powell Jr.  And Chicago Mayor Harold Washington, Duane Muhammad is delving into the political spectrum in an effort to make a difference in Dolton, Illinois.  The village is widely known as " a community working together" and is located in Cook County, situated 18 miles south of downtown Chicago with a population of 23,153 of who 90 percent are Black.  
Mr. Muhammad, a longtime member of the Nation of Islam and Trustee of Dolton is running for mayor in the February 2017 election.  While strongly considering the opportunity of running for mayor of Dolton, Mr. Muhammad sought the advice and blessings from the Honorable Minister Louis Farrakhan.  
"The Minister told me that he believed me to be a person 'beyond reproach' and that I should run," Mr. Muhammad told The Final Call.  "He said that I would make a good run and that I would have to speak "soft truths." Soft truths meant speaking the truth in a way that was not jarring to the people, Mr. Muhammad explained.  At this time, when fear and prejudice towards the Muslim community has significantly risen, Mr. Muhammad believes that there are some anti-Muslim voters who may not understand and/or agree with his campaign.  But he believes that as long as he follows the advice of Min. Farrakhan, he will represent Islam in the best way.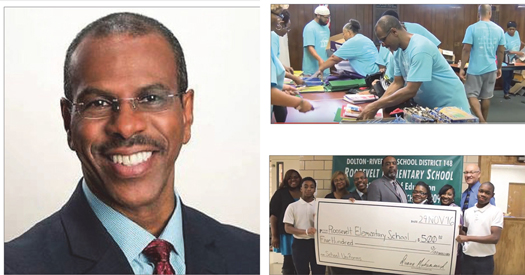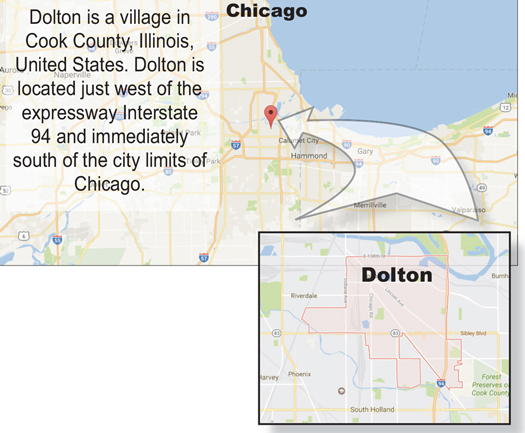 Mr. Muhammad spoke about the inspirational legacies of two historic and powerful Black politicians on his life, Congressman Powell and Mayor Washington.  "One of the terms Powell would debate is 'Black is beautiful' he being pro-Black but not anti-White," said Mr. Muhammad.  "He refers to being Black even though he doesn't look like a Black man." Congressman Powell was a pastor and politician who represented Harlem, New York in the House of Representatives from 1945 to 1971.
Dolton is a village in Cook County, Illinois, United States.  Dolton is located just west of the expressway Interstate 94 and immediately south of the city limits of Chicago.
Mr. Muhammad met often with Mayor Washington during his tenure serving as technical director for NBC Channel 5 News from 1980 to 2000.  "He had a genuine love for Black people and the Nation of Islam," said Mr. Muhammad speaking of Chicago's first Black mayor.  Washington also served in the Illinois State Senate and was a U. S. Congressman.  
"I noticed that when the reporters would press him, he would never repudiate the Minister." Despite part of the delegation that disagreed with him and inhibiting some parts of his legislation, Mr. Muhammad noted that Mr. Washington never lost his composure.  "It made me study his words more—he was a well-made person.  As a politician, that made me want to be more well-read."
A few accomplishments of Mr. Muhammad include being corporate facilitator for Career Day of Chicago Public Schools, counselor of Hip-Hop Detox a program for at risk youth and chairman of the Youth Employment Advisory Board.  He also helped found the video production department for the Nation of Islam in 1983 and served as Trustee for Dolton in 2015.  His year as Trustee served as a great warm-up for higher office, ensuring that all areas of the jurisdiction were maintained and cared for.  
If elected mayor of Dolton, he plans to invest his time in promoting Black businesses and encouraging the community to participate in activities and programs that will make the village a decent place to live.  Mr. Muhammad desires to mend job-training programs that will address the issue of many applicants failing drug tests and arrange fitness programs and field trips for senior citizens in the community.  He also wants to offer educational platforms to reverse old negative habits in the community such as gambling.
"The other thing is cleaning up some of these businesses," he said, "so one of the things I want to do is let them know that they should change; they will have to bank with our community."
The mayoral-election for Dolton ends February 28.  Voting and registration continues until February 27.  For more information visit [duanemuhammad.com](http://duanemuhammad.com) or on Facebook visit Duane Muhammad Mayor for Dolton, IL.  Mr. Muhammad may be reached at [(708) 888-0344](tel:(708) 888-0344) or [info@duanemuhammad.com](mailto:info@duanemuhammad.com)